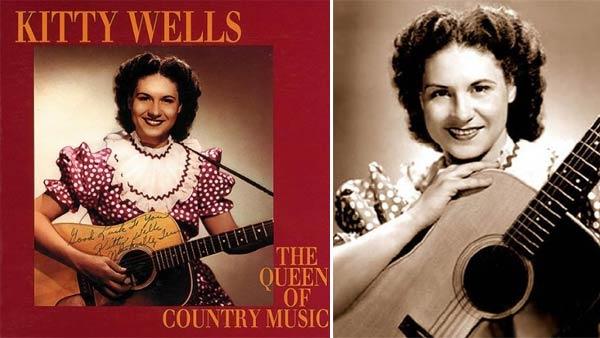 Kitty Wells, touted as the original 'Queen of Country Music,' died at age 92 at her home near Nashville, Tennessee on Monday, July 16.


Wells was born Ellen Muriel Deason on August 30, 1919 and released the breakout country music hit 'It Wasn't God Who Made Honky Tonk Angels' in 1952. The track was the first No. 1 country song by a female vocalist and topped the Billboard country singles chart for six weeks, marking the first such accomplishment for a woman solo singer.

'I have a little tremble in my voice when I sing," Wells told The Associated Press in 1991, when she was 71. 'I know people say when they play my record, they always know it's me.'


Wells as inducted into the Country Music Hall of Fame in 1976 and earned a Lifetime Achievement Grammy Award in 1991, although she did not win individual Grammys for her records.


She is survived by a son, Bobby, and a daughter, Carol. Her husband, fellow country singer Johnny Wright, died less than a year ago, in September 2011, at age 97.

(Pictured: Kitty Wells appears on the cover of her 1993 box set 'The Queen Of Country Music 1949-1958.' / Kitty Wells appears in an undated publicity photo.) (Bear Family / Kitty Wells)