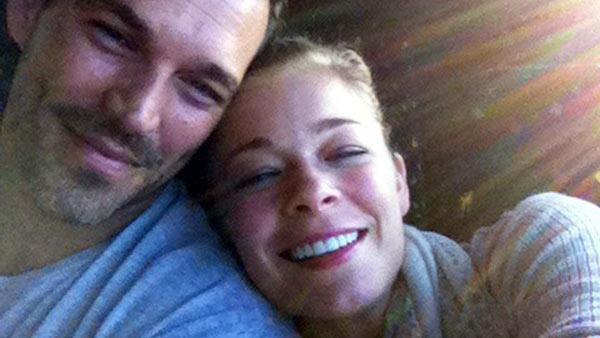 LeAnn Rimes and actor Eddie Cibrian got married in an intimate ceremony on April 22, 2011, the country star confirmed on her Twitter account, "Eddie and I are overwhelmed by the amount of lovely well wishes," Rimes wrote on Twitter on Saturday morning. "We are blessed and.... I'm Mrs. Cibrian!!!!! So wonderful to wake up as husband and wife. Love to all of you."
The couple became engaged in late December 2010 over Christmas. The two met while filming the 2009 Lifetime movie 'Northern Lights' and their relationship has been criticized because they began dating while being married to other people.
Rimes told ABC News in November that she does not regret cheating on ex-husband Dean Sheremet, to whom she was married between 2002 and June 2010, with Cibrian. They have no children. In October, Cibrian finalized his own divorce from model Brandi Glanville, the mother of his two sons.
(Pictured: LeAnn Rimes and Eddie Cibrian appear in a photo posted on her Twitter page in July 2010.)
(twitpic.com/22jtay)