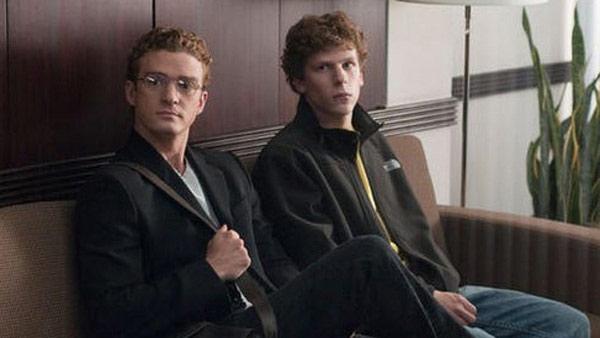 'The Social Network' depicts what real-life Facebook CEO Mark Zuckerberg calls a fictional account of the social network's co-founders' rise to fame and the legal battles he himself faces from ex-colleagues. The movie starred Jesse Eisenberg as Zuckerberg and earned eight Oscar nods for the 2011 Academy Awards.
Upon learning news he had been nominated, Eisenberg said in a statement: 'To be nominated for this award, especially alongside these other actors, is truly astonishing and a great honor for me. I am so proud to have been part of this special movie and to have worked with Aaron Sorkin, David Fincher and this wonderful ensemble cast.'
This is Eisenberg's first Oscar nomination. He was also nominated for a Golden Globe for his role in 'The Social Network.' Eisenberg is also known for his parts in the films 'Adventureland' and 'Zombieland,' which were both released in 2009.
(Pictured: Justin Timberlake and Jesse Eisenberg appear in a scene from 'The Social Network'.)
(Photo courtesy of Columbia Pictures / Relativity Media)