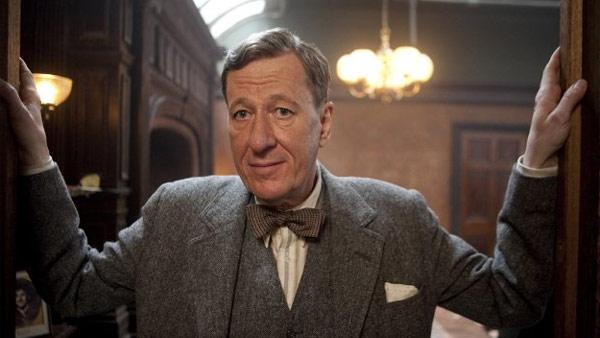 In 'The King's Speech,' which earned 12 Oscar nominations for the 2011 Academy Awards, Geoffrey Rush plays a speech therapist who helps a stuttering King George VI.
Rush said in a statement, after learning of his Actor in a Supporting Role nod: 'As an Australian, I'm as excited to be recognized and honored by the Academy as my character must have been when his London speech therapy business flourished when the future King Of England happened to pop by one day. This story has struck such a rich resonant chord with audiences of all ages, which is very exciting --- to have your work honored by your industry peers is even better.'
This is Rush's fourth Oscar nomination. He won an Oscar in 1997 for his role in the 1996 movie 'Shine' and was nominated for an Academy Award for the 2000 film 'Quills' and the 1998 movie 'Shakespeare in Love.' Rush is also known for his role as the pirate Barbossa in the 'Pirates of the Caribbean' movies.
(Pictured: Geoffrey Rush appears in a scene from the 2010 movie 'The King's Speech.')
(See Saw Films / The Weinstein Company)