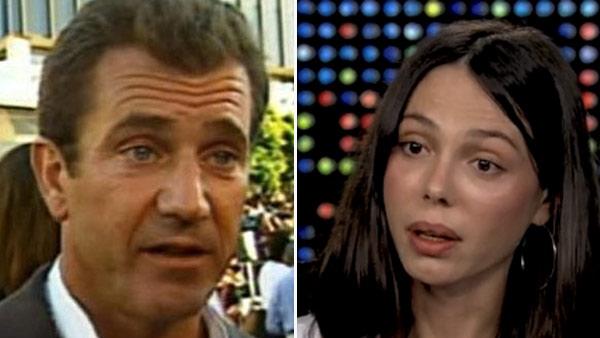 Mel Gibson engaged in an ugly war of words with ex-girlfriend Oksana Grigorieva in 2010. They made headlines when a series of recordings of what is said to be an explicit, sexist and racist rant against her surfaced online following a violent January confrontation.
She alleges he struck her but added she would be willing to forgive him. Gibson says he only slapped her and had used violence to protect their baby daughter, who she was holding at the time.
Police are as of December 2010 investigating the incident but no charges or arrests have been made.
(Pictured: Mel Gibson speaks to KABC, OnTheRedCarpet.com's parent company, in 2009. / Oksana Grigorieva speaks to Larry King on 'Larry King Live!' on Nov. 17, 2010.)
(KABC / CNN)