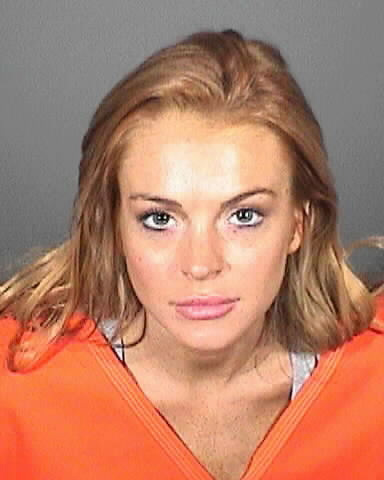 In 2010, Lindsay Lohan spent time in jail for violating terms of her probation stemming from a 2007 drunken driving and cocaine possession arrest. Lohan has completed several stints behind bars, ranging from 84 minutes to 14 days. On April 22, 2011, she was sentenced to 120 days in jail for violating her probation. She served several hours behind bars that day before posting bail. Her lawyer has appealed.
The judge made the ruling at a hearing over a missing necklace the actress was accused of stealing. She has pleaded not guilty to misdemeanor theft.
Lohan has has completed at least five treatment programs for substance abuse in rehab centers. Some were court-ordered as part of her sentences and some were completed out of her own free will.
(Pictured: Lindsay Lohan's mug shot from Sept. 24, 2010, after she was ordered back to jail for violating the terms of her probation.)
( Photo / Los Angeles Police Department)