Support for On The Red Carpet's iPad/iPhone™ App
Offering original, entertaining programs directly on your iPad or iPhone!
Please note: If you have trouble installing the On The Red Carpet app for iPad, please make sure that the Operating System (iOS) on your iPad is updated to version 3.2.2 or higher.
How to check your iOS version:

Turn on your iPad
Tap the "Settings" icon/button
Select "General"
Select "About"
Look for "Version"
If you don't have version 3.2.2 (or greater), please do the following:

Open iTunes on your computer
Connect your iPad to your computer
Check for software updates for your iPad
Download/install any new software updates to your iPad
Try downloading the On The Red Carpet for iPad app again from the iTunes store
Please contact us using the form below if you continue to have difficulty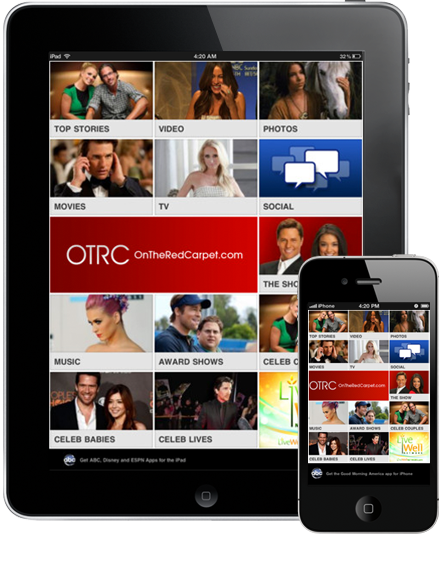 FAQ: Audio is not heard when video is playing
Make sure that your iPhone/iPad/iPod Touch is not on the silent/mute mode. To check this, look at the slider switch on the side of your device and make sure it is not in the mute position (when the slider has a visible orange marker, your device is on mute).
We want to hear from you!
Fill out this form to send us your feedback.