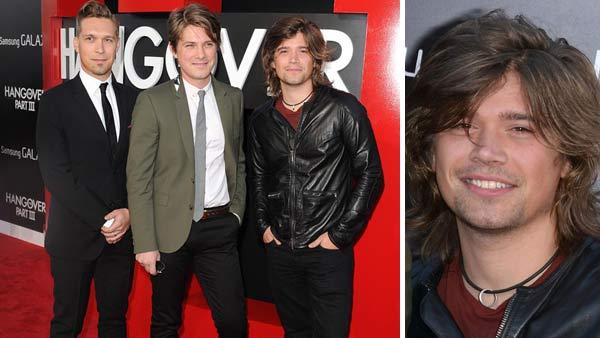 Zac Hanson welcomes baby boy
10/24/2013 by Joseph Apodaca
Zac Hanson, one of the members of the '90s pop-rock group Hanson, welcomed his third child earlier this month.
The news was reported by People magazine on Thursday, Oct. 24. The outlet said the 28-year-old singer and drummer and wife Kate, 29, welcomed a baby boy, on Oct. 17.
"We are very excited to share the addition of George Abraham Walker Hanson to our growing family," Hanson told the outlet. "Abraham is healthy and we are happily sharing a little down time together as a family."
"We are happy and thankful to add more life and love to our family, Hanson continued."
Hanson and wife Kate welcomed their first child, John Ira Shepherd in 2008 and daughter Junia Rosa Ruth in 2010. Baby George weighed in a 8 pounds, 7 ounces upon his arrival, the same weight as sister at the time of her birth.
(Copyright ©2013 OnTheRedCarpet.com. All Rights Reserved.)
Sign up Stay Informed
Entertainment News