Entertainment News: woody allen
02/02/2014
A representative for Woody Allen says the director calls Dylan Farrow's allegations of child molestation "untrue and disgraceful."
Publicist Leslee Dart said in an email Sunday that Allen has read Farrow's open-letter, published online by The New York Times, claiming she was sexually assaulted by her then-adoptive father as a 7-year-old. Dart also said Allen will be responding soon.
More woody allen
10/02/2013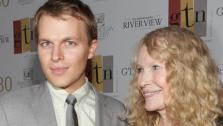 In a new interview, Mia Farrow hints that Frank Sinatra, not Woody Allen, could be the biological father of her son, Ronan Farrow.
Farrow spoke to Vanity Fair in an interview published in the magazine's November issue, due out on Oct. 3, and talked about Sinatra being the great love of her life and the scandal following her split with Allen.
06/23/2011
Director Woody Allen made headlines in 1992 when, at the age of 56, it was revealed that he was in a relationship with 21-year-old Soon Yi Previn, the adopted daughter of Mia Farrow, his girlfriend of over 10 years and the leading lady in 13 of his films.
Farrow discovered the relationship when she found nude photos of Previn taken in Allen's Manhattan duplex, according to a 1992 People magazine article. The revelation sent Allen's name in the headlines and played out in court in a custody battle over Farrow and Allen's biological son Satchel Ronan O'Sullivan Farrow.
08/27/2013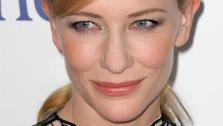 See photos of Cate Blanchett (in a "web" dress), Woody Allen, wife Soon-Yi Previn and others at the Paris premiere of the director's film "Blue Jasmine" on Aug. 27, 2013.
08/27/2013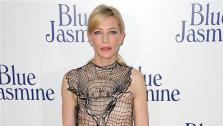 Cate Blanchett certainly stood out at the premiere of Woody Allen's new film "Blue Jasmine" in Paris on Tuesday, Aug. 27, and not just because of her naturally stunning looks.
The Australian actress wore a black and nude Christopher Kane Resort 2014 dress with a cobweb-like design, asymmetrical short sleeves and an asymmetrical tulle skirt that reached down to her ankles. She paired the look with pointed, nude pumps.
06/23/2012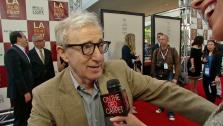 Woody Allen has worked with a long list of beauties in his historic film career which include the likes of Diane Keaton, Mariel Hemingway and Scarlett Johansson.
In his latest film, the director reteams with Penelope Cruz and works with up-and-coming actresses Greta Gerwig and Ellen Page in "To Rome With Love." Allen told OnTheRedCarpet.com at the film's premiere that working with the actresses was "a nice way to make a living."
05/21/2011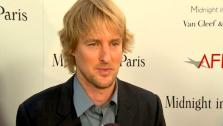 Owen Wilson spent several months in Paris, filming his new Woody Allen film, "Midnight in Paris" and was so taken with the city, that he's considering a move.
"I just loved living in Paris," Wilson told Chris Balish of OnTheRedCarpet.com. "I could see myself living there one day. It's a great city."
05/20/2011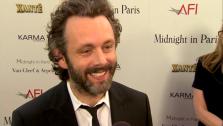 Michael Sheen has endlessly nice things to say about his "Midnight in Paris" co-star and girlfriend Rachel McAdams, but he was also terribly impressed by director Woody Allen.
"I think he's ploughed his own course, sort of outside of the studio system," Sheen told Chris Balish of OnTheRedCarpet.com. "He's made films that are very much his vision, very much absolutely his voice, the fact that he's so prolific as well, you know he's documented what it's really like."
05/11/2011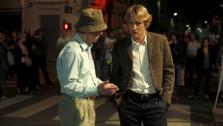 Woody Allen's latest film, "Midnight in Paris" launched the Cannes film festival on Wednesday with laughter and applause from notoriously hard-to-please critics.
But despite his fame and success with movies like "Manhattan," "Annie Hall" and "Sweet and Lowdown," the 75-year-old director says he doesn't consider himself an artist.
"I have never considered myself as an artist," Allen told the UK newspaper The Guardian. "I have aspired to be one, but I have never felt that I have the depth, substance or the gifts to be an artist."
Sign up Stay Informed
Entertainment News