Entertainment News: willie nelson
08/16/2013
Kristin Chenoweth once got some sound advice from none other than Betty White -- and she continues to implement it.
The pint-sized singer and actress, who played original Glinda in the Broadway musical "Wicked," and White, xx, had starred together in the 2010 comedy film "You Again." Chenoweth also guest starred on an episode of the actress' sitcom "Hot In Cleveland" last year.
More willie nelson
04/30/2013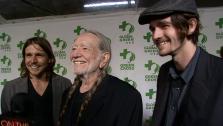 Willie Nelson may be 80 years old, but he wants everyone to know that he can still bring the funny.
The singer-songwriter and activist, who turned the big 80 on Tuesday, April 30, took part in a skit for Conan O'Brien's late-night comedy show, "Conan." Nelson shows off his acting chops, kind of, and aims to nab a starring role in the adventure fastasy film, "The Hobbit."
02/21/2013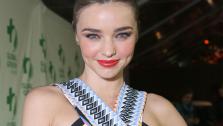 See photos of Miranda Kerr and husband Orlando Bloom, current Oscar nominee Helen Hunt, "Shameless" star Emmy Rossum and others at Global Green USA's 2013 pre-Oscars party on Feb. 20, 2013.
Kerr wore a multicolored, criss-cross, cutout over-the-knee Peter Pilotto Spring 2013 "Bianca" dress that retails for $2,300.
02/21/2013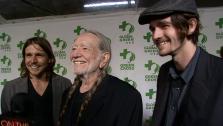 Willie Nelson and his sons talk to OTRC.com at the Global Green USA pre-Oscars party on Feb. 20, 2013.
04/20/2012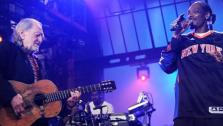 Willie Nelson has released a new version of his country song, "Roll Me Up And Smoke Me When I Die," featuring rapper and fellow marijuana enthusiast Snoop Dogg just in time for - what else - April 20.
Also on Friday, Nelson is expected to attend the unveiling of an 8-foot bronze statue of himself in Austin, Texas. The date and "4/20" is a symbol of cannabis subculture and as a day of protest for the legalization of pot use.
08/13/2011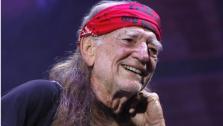 Country legend Willie Nelson has corralled several other artists to perform at Farm Aid, the longest-running benefit concert in the country, which has raised over $39 million to help small family farmers to keep their operations.
"We're still in a desperate situation with our farmers and the land and the big corporations taking over farms and ruining the soil with chemicals and pesticides," Nelson told the Kansas City Star. "It's been going on for so long. I think the biggest problem is with politicians who either don't know about it or don't care. At one time there were more than 8 million family farms in this country. We're down to less than 2 million. Farmers are not having a good time at all, and things aren't getting better."
Sign up Stay Informed
Entertainment News