Entertainment News: will arnett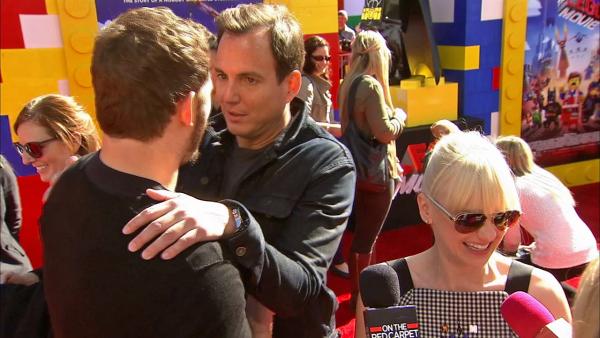 02/06/2014
Will Arnett hugs Chris Pratt and kisses Anna Faris at the 'Lego Movie' premiere iin Los Angeles on Feb. 1, 2014.
More will arnett
02/06/2014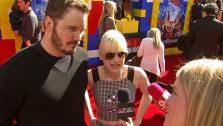 Anna Faris, a Barbie lover, joined husband Chris Pratt at the 'Lego Movie' premiere in Los Angeles on Feb. 1, 2014.
10/29/2012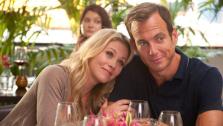 "Up All Night" has been picked up for three additional episodes but the sitcom featuring Christina Applegate, Maya Rudolph and Will Arnett will undergo some major changes.
The show was picked up for three additional episodes, raising its second season episode count from 13 to 16, according to The Hollywood Reporter. In addition, the show will switch to a multi-camera format, which comedies like "Two and a Half Men" and "The Big Bang Theory," and shoot in front of a live studio audience.
09/15/2011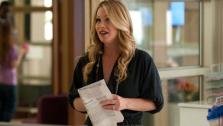 Christina Applegate's return to television in "Up All Night" had a strong start on Wednesday.
The show, which premiered after the season finale of "America's Got Talent," nabbed 10.9 million viewers, according to The Hollywood Reporter.
Next week the show debuts in its regular times slot of Wednesday at 8 p.m.
09/07/2011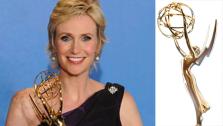 Will Arnett, Amy Poehler and Ashton Kutcher are among the first set of presenters announced for the 63rd Primetime Emmy Awards.
The lineup also includes Sofia Vergara, who is nominated for Outstanding Supporting Actress in a Comedy Series for "Modern Family," and Zooey Deschanel of the upcoming FOX series, "New Girl."
09/02/2011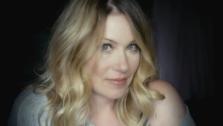 In a promo for Christina Applegate's new NBC series "Up All Night," the actress reveals her biggest bedroom fantasy.
"I'm alone in the bedroom, and you walk in," Applegate says seductively. "You tell me 'Don't speak,' that you'll take care of everything. So I lie down in the bed and you turn down the lights..."
05/11/2011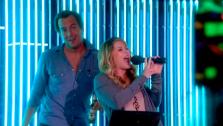 Christina Applegate's new project "Up All Night" was officially picked up by NBC, marking the actress' return to television, two years after her old show "Samantha Who?" was canceled.
The pilot also stars "Arrested Development"'s Will Arnett as Applegate's husband and "Bridesmaids" actress Maya Rudolph as her boss and best friend.
05/18/2011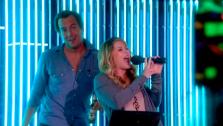 Christina Applegate, Will Arnett and Maya Rudolph star in NBC's new comedy, 'Up All Night' which premieres in the fall.
04/01/2011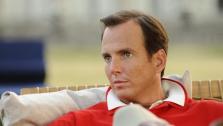 Will Arnett is set to play Christina Applegate's husband in a new NBC comedy pilot spearheaded by "Saturday Night Live" creator Lorne Michaels and writer Emily Spivey.
The Canadian-born 40-year-old actor has for the past three years had a recurring role on the sitcom "30 Rock" and played "George "Gob" Bluth II" on the cult comedy series "Arrested Development" between 2003 and 2006. He also starred on the short-lived show "Running Wilde" last year.