Entertainment News: victorias secret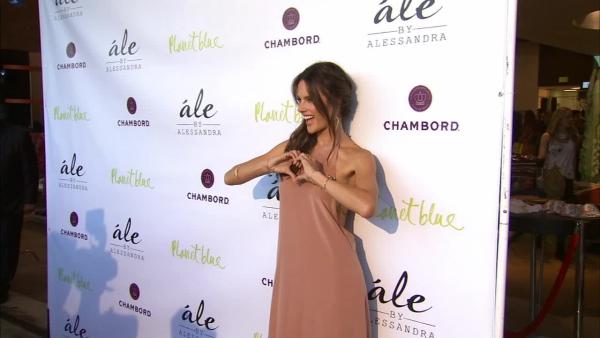 03/28/2014
Victoria's Secret Angel Alessandra Ambrosio launches 'ale by Alessandra fashion line with Planet Blue
More victorias secret
11/15/2013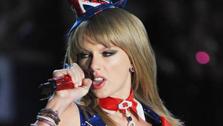 Victoria's Secret model Jessica Hart had some harsh words to say about Taylor Swift following the country and pop star's performance at the lingerie company's recent annual fashion show.
Swift, 23, had joined the Victoria's Secret Angels on the runway at Wednesday's event. She wore two sexy outfits at the show and sang with rock band Fall Out Boy and also belted out her hit "'I Knew You Were Trouble" as the models walked the catwalk.
11/18/2013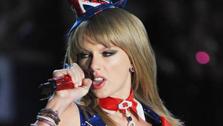 Victoria's Secret model Jessica Hart is now singing the praises of Taylor Swift, days after she criticized the pop star, who had performed at the company's 2013 fashion show.
Hart, 27, had told Women's Wear Daily (WWD) magazine at an after party following the annual runway event that Swift, 23, would not make a good Victoria's Secret model, adding that she "didn't fit."
01/03/2013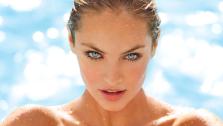 The 2013 Victoria's Secret Swimsuit Catalogue was shipped out on January 3, and one lucky South African model was named the cover girl for the issue.
Candice Swanepoel, 24, appears on the cover of the catalogue and the model said it was an honor to be picked for the job. Swanepoel also appeared on the cover of the company's swimsuit catalogue in 2011.
11/08/2012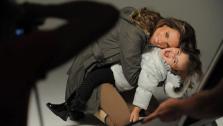 Alessandra Ambrosio's 4-year-old daughter Anja shared the spotlight with her supermodel mom recently.
Ambrosio and Anja posed together for a series of photos as part of London Fog's winter 2012 campaign. It's the first U.S. campaign featuring the 31-year-old model and her daughter together, according to USA Today.
05/08/2012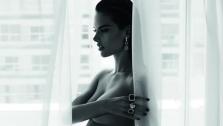 Victoria's Secret supermodel Alessandra Ambrosio has given birth to her second child, a baby boy named Noah Phoenix.
The 31-year-old had last month shared with her online fans a photo of herself posing naked while pregnant with her son. The picture was shot for a campaign for the Brazilian jewelry company Vivara.
03/20/2012
Adriana Lima, a Brazilian Victoria's Secret model, and husband Marko Jaric, a former NBA player, are expecting their second child.
The 30-year-old announced her pregnancy on her Twitter page on Tuesday, March 20.
01/24/2012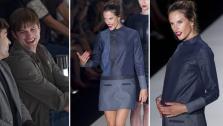 Victoria's Secret model Alessandra Ambrosio, who is pregnant with her second child, showed off her baby bump at a recent fashion show in her native Brazil.
The 30-year-old wore several outfits by Colcci, including a baggy, printed, olive and maroon-colored see-through sweater and a blue, loose-fitting mini-dress, at the designer's show in San Paulo on Sunday, January 22. She was also pictured making a hand gesture to actor Ashton Kutcher, who sat near the catwalk.
03/31/2011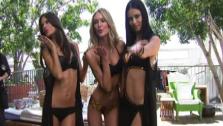 Candice Swanepoel, Adriana Lima and Alessandra Ambrosio showcased slim figures as they posed in swimsuits before reporters to promote Victoria's Secret's new "Miraculous Push-Up" swimwear line.
Swanepoel was recently dubbed too thin by several news outlets, People magazine reported. Do you agree? Watch our video and vote in our poll.
Sign up Stay Informed
Entertainment News