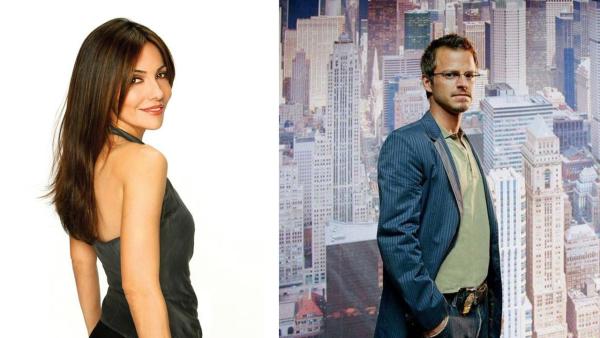 Vanessa Marcil files for divorce from Carmine Giovinazzo after 2-year marriage
08/22/2012 by OnTheRedCarpet.com Staff
Vanessa Marcil of "General Hospital" fame has filed for divorce from actor Carmine Giovinazzo after two years of marriage.
The 43-year-old actress, known for her role as Brenda Barrett on the ABC soap opera, has no children with the 38-year-old actor, who plays Danny Messer on the CBS network crime show "CSI: NY." Marcil had the divorce papers filed at a Los Angeles court on August 17 and cited irreconcilable differences as the reason for the split, OnTheRedCarpet.com has learned.
She and Giovinazzo wed on July 11, 2010. According to her divorce filing, the pair's official date of separation is Aug. 4, 2012. The actress is requesting that her husband pay her spousal support as well as her attorney's fees and costs. She also seeks to restore her legal name to Vanessa Marcil. The actress took Giovinazzo's surname after they wed, although she is known more by her former name.
Between 1989 and 1993, Marcil was married to 1980s star Corey Feldman, who is known for his roles in films such as "The Lost Boys" and "The Goonies." They also do not have any children together. Marcil has a 10-year-old son with ex-boyfriend and "Beverly Hills, 90210" actor Brian Austin Green. He and his new wife, actress Megan Fox, are currently expecting their first child together.
Marcil starred on "General Hospital" on and off since 1992. She left the soap opera in 2011, when she was credited by her married name.
In addition, she played Gina Kincaid on "Beverly Hills, 90210" between 1998 and 2000, when the drama series ended after 10 seasons. She also portrayed Sam Marquez on the NBC crime series "Las Vegas" and had recurring roles on the network's short-lived comedy-drama "Lipstick Jungle" and the CBS show "Without a Trace."
(Copyright ©2013 OnTheRedCarpet.com. All Rights Reserved.)