Entertainment News: val chmerkovskiy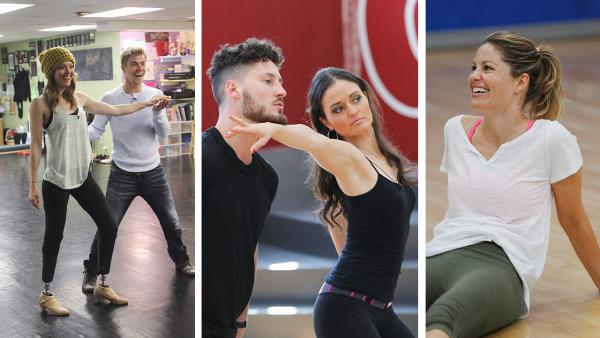 03/17/2014
See photos of 12 "Dancing With The Stars" couples rehearsing before the premiere of season 18 of the ABC show on March 17, 2014. The cast includes Amy Purdy, a double amputee, and 1990s show alumni Danica McKellar ("The Wonder Years") and Candace Cameron Bure ("Full House").
More val chmerkovskiy
03/24/2014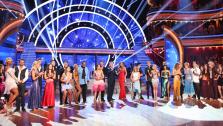 The first "Dancing With The Stars" celebrity contestants from season 18 were voted off "Dancing With The Stars" on Monday, March 24, after two weeks of performances. Spoiler alert!
The celebrities performed a dance style of their choosing including Swing, Tango, Jive, Salsa, Samba, Rumba and the Cha Cha Cha. Find out which two celebs were the first to be voted off "Dancing With The Stars" this season in a shocking DOUBLE elimination and VOTE in our poll below!
03/24/2014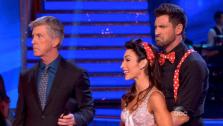 When they say they have surprises this season on "Dancing with the Stars" they mean it! After a splashy opening number, Tom Bergeron started the show with the announcement that we would be seeing a DOUBLE elimination this week. (Find out who was ELIMINATED here.)
Cut to shocked faces on all the celebs and their pro partners. This really is a "DWTS" first. They're also sprinkling the results throughout the show rather than waiting until the very end. And the dances this week are ones the celebrities most wanted to learn.
02/11/2014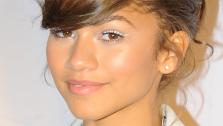 See photos of Zendaya and Maksim Chermovskiy at the "Dancing With The Stars" alum's Cantamessa Men launch party at Tao Downtown Lounge in New York on Feb. 10, 2014 -- also includes "DWTS" star Tony Dovolani and former partner and his wife.
10/18/2013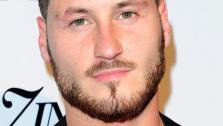 See photos from "Dancing With The Stars" pro dancer Val Chmerkovskiy's VALENTIN clothing line launch party on Oct. 17, 2013 - includes pictures of Val, his brother Maksim Chmerkovskiy, his partner Elizabeth Berkley and other season 17 contestants.