Entertainment News: uma thurman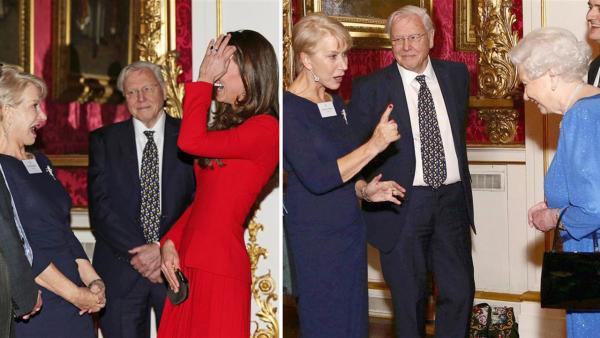 02/18/2014
Check out photos of Kate Middleton, aka Kate Duchess of Cambridge, and stars such as Helen Mirren and Alan Rickman with Queen Elizabeth II at the Reception for the Dramatic Arts at Buckingham Palace on Feb. 17, 2014.
More uma thurman
05/15/2013
Pop singer and actress Ashlee Simpson got all glammed up and turned heads in a black, backless, lace evening gown by Alice + Olivia gown at the American Ballet Theatre's Opening Night Spring Gala in New York City.
Other celebrities who attended Monday's event included Uma Thurman and Lucy Liu, who both arrived in white gowns. Who do you think looked best out of the three? Vote in our poll below.
10/17/2012
Uma Thurman revealed the name of her baby daughter born three months ago.
In a statement to People magazine on October 17, a spokesperson for the actress said, "I would like to announce Uma and Arki's daughter's name for the first time officially: Rosalind Arusha Arkadina Altalune Florence Thurman-Busson, better known to family and friends as Luna."
07/16/2012
Uma Thurman recently welcomed a baby girl, who is her third child and first with financier Arpad Busson.
The 42-year-old "Kill Bill" actress, most recently seen on NBC's "Smash," gave birth on Sunday, July 15, People magazine said. The name of her new baby was not released.
04/06/2010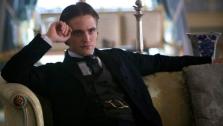 Check out photos of 'Twilight' actor Robert Pattinson in Budapest, Hungary on April 6, 2010, on the the set of his new movie 'Bel Ami' and in stills from the film, which is set to be released on June 8, 2012 and also stars Uma Thurman, Christina Ricci and Kristin Scott Thomas.
04/03/2012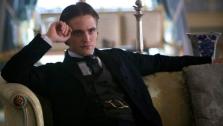 Robert Pattinson stars as the seductive Georges Duroy in the film "Bel Ami," based on the novel by the same name and a new trailer for the film, which can be seen below, was released on April 4.
In the film the "Twilight Saga" star is featured as Duroy, who comes into to power in 19th century Paris, through any means necessary, including manipulating the city's most influential and wealthy women.
02/27/2012
Uma Thurman is pregnant with her third child.
The 41-year-old "Kill Bill" actress has not commented about the issue. The father is financier Arpad Busson, according to People magazine, which posted the news on Monday, February 27. The two have been dating on and off since 2007. They have no other children together.