Entertainment News: tony awards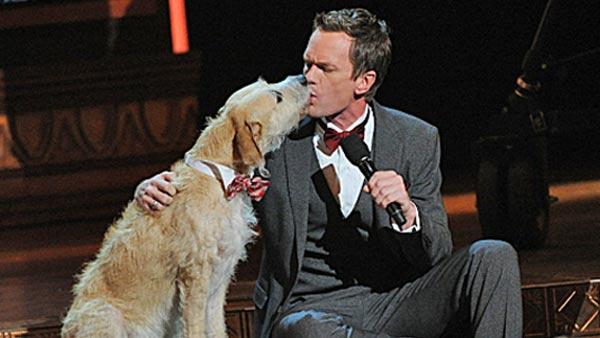 06/09/2013
See photos of Neil Patrick Harris kissing Sandy the dog, Tom Hanks' Broadway appearance and other top Tony Awards 2013 moments.
'Kinky Boots' and Cyndi Lauper were the big winners at the award ceremony while 'The Lost Colony' and William Craver took home special awards.
More tony awards
06/09/2013
Scarlett Johnasson turned heads at the 2013 Tony Awards on Sunday, June 9.
The 28-year-old actress, who presented an award at the famed ceremony, donned a black Saint Laurent dress to the star-studded event.
06/10/2012
"Once," a musical based on the 2006 film about a two struggling musicians in Dublin who come together to make music and fall in love, was the big winner at the American Theatre Wing's 66th Annual Antoinette Perry "Tony" Awards on Sunday, June 10, 2012.
Check out the full list of 2012 Tony winners below.
Sign up Stay Informed
Entertainment News