Entertainment News: toni braxton
02/12/2013
Toni Braxton is officially hanging up the mic to pursue acting.
"For what I do, being a performer, I have to love it, I have to feel that excitement and it's gone," Braxton told theGrio. "I don't know where it went. I'm just not going to do any albums anymore; touring occasionally here and there because I love performing, but not as much as I did in the past and no new projects."
More toni braxton
02/06/2013
Toni Braxton's 9-year-old autistic son Diezel is about to make his acting debut in the singer's new Lifetime movie "Twist of Faith."
Diezel was set to play Braxton's son in the film, which premieres on February 9, but the singer told The Associated Press she did not want to pressure her son.
12/08/2012
Toni Braxton wrote on her Twitter account on Friday, December 7, that she was hospitalized as a result of health issues stemming from Lupus.
"Hey guys, I'm in the hospital for health issues related to Lupus & Blood clots, I will be home soon," she wrote. "Thanks for all the love&support! Xoxo."
12/19/2011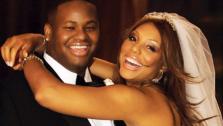 Tamar Braxton and husband Vince Herbert of the WE tv reality show "Braxton Family Values" are getting their own spin-off called "Tamar & Vince."
The 34-year-old is the youngest sister of acclaimed singer Toni Braxton and is seen by many to be the breakout star of "Braxton Family Values." Herbert, a music producer, and the two women appear on the show with their headstrong mother Evelyn.
11/11/2011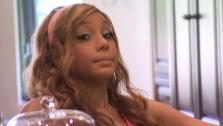 Tamar Braxton is setting the record straight regarding her plastic surgery and career goals.
The 34-year-old appears with R&ambp;B singer Toni Braxton and her other sisters on the WETv reality show "Braxton Family Values" and is currently working on her own music.
"Braxton Family" values returned for a second season on Thursday, November 10. Watch the season 2 premiere of "Braxton Family Values" below as well as a sneak peek clip of the next episode.
04/08/2011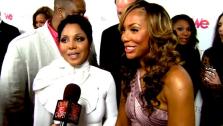 Toni and Tamar Braxton talk about why they wanted to do their reality show, 'Braxton Family Values.'
01/04/2011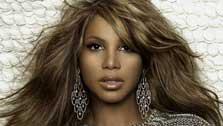 Toni Braxton will be returning to reality TV this spring with her own show, "Braxton Family Values."
The first 10 episodes will premiere on WE tv and will follow the Grammy award-winning singer, her mother Evelyn and her four sisters Traci, Towanda, Trina and Tamar who are all aspiring singers, with varying degrees of success.