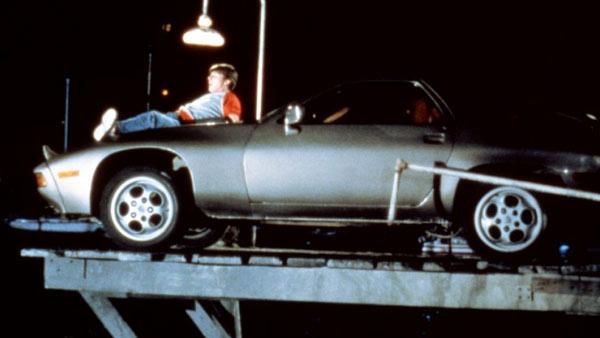 Tom Cruise 'Risky Business' Porsche up for auction
07/27/2012 by OnTheRedCarpet.com Staff
A Porsche 928 featured in the 1983 film "Risky Business" with Tom Cruise is up for auction in the Los Angeles area along with several other celebrity items.
The car is one of four used in the film and will be auctioned off by Profiles in History, an auction house in Calabasas Hills, Calif. The car has 102,755 miles on it and is expected to fetch up to $40,000 to $60,000.
In the film, Cruise's character, Joel, takes the car for a joy ride after his parents go out of town. The car ends up at the bottom of Lake Michigan and Joel turns his home into a temporary brothel in order to pay for repairs.
Profiles in History is also selling a Mercedes Benz roadster once owned by the late Natalie Wood, Johnny Depp's costume from "Edward Scissorhands," a "Ghostbusters" proton pack, props from "Willy Wonka & the Chocolate Factory," Michelle Pfeiffer's Catwoman costume and George Clooney's Batman costume.
Joe Maddalena, host of SciFy's "Hollywood Treasure" says the most desired item could likely be a Star Wars Snowtrooper helmet, which could sell at a couple hundred thousand dollars.
The Hollywood Auction will be held July 30-31 at noon.
(Copyright ©2013 OnTheRedCarpet.com. All Rights Reserved.)