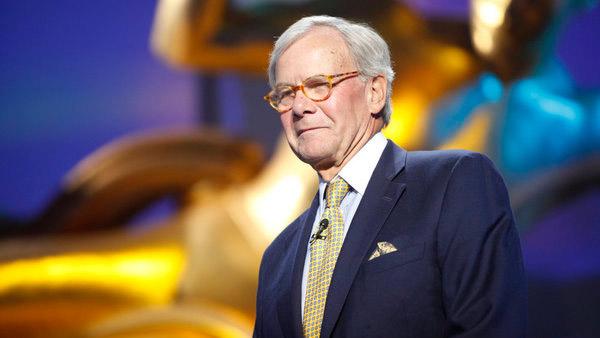 Tom Brokaw hospitalized, 'mistakenly took' half dose of Ambien
09/06/2012 by Olivia Allin
Legendary journalist Tom Brokaw was hospitalized in Charlotte, North Carolina on Thursday morning, after he 'mistakenly took' a half dose of Ambien, a prescription sleep aid.
"All is well Early AM I mistakenly took a half dose of Ambien and made less sense than usual. Made a better comeback than Giants," Brokaw joked on Twitter on September 6, referring to the New York Giants game against the Dallas Cowboys on Wednesday.
According to NBC News President Steve Capus, the 72-year-old NBC correspondent, who is part of the network's Democratic National Convention coverage team, felt "light-headed" while appearing on MSNBC's "Morning Joe" on September 5.
"After medical evaluation and a round of tests, Tom was pronounced in great health and has been discharged," Capus told Reuters. "We're immensely grateful to the team at Carolinas Medical Center for their excellent care and professionalism."
Brokaw is best known for serving as anchor of the NBC Nightly News for over 20 years, before stepping down in December 2004. He currently serves as an NBC News special correspondent and has been busy covering the Republican and Democratic National Conventions.
(Copyright ©2013 OnTheRedCarpet.com. All Rights Reserved.)
Sign up Stay Informed
Entertainment News