Entertainment News: tim mcgraw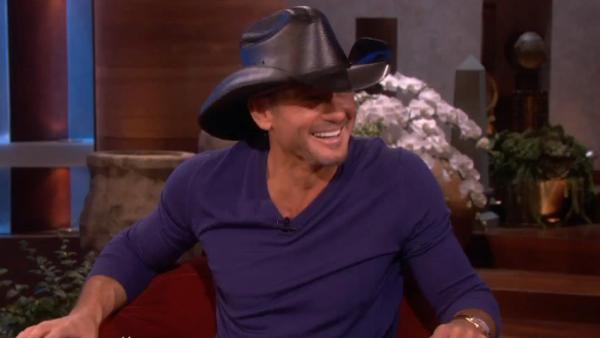 02/05/2013
Tim McGraw appeared on "The Ellen DeGeneres Show" on Tuesday, February 5, and was a little embarrassed to reveal that he was going "commando."
The country music star was on to promote his latest album and DeGeneres highlighted a photo taken of McGraw and a fan that showed McGraw wearing a pair of "Ellen" underwear. Video of his interview can be seen below.
More tim mcgraw
02/01/2013
Tim McGraw's hard drinking days are behind him, according to a new interview where the country singer and actor talked about his path to sobriety and getting healthy.
McGraw, 45, appears on the cover of People magazine's new issue and reveals he felt that giving up alcohol was something "I needed to do."
11/14/2011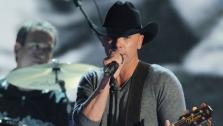 Kenny Chesney and Tim McGraw are teaming up to hit the road for the "Brothers of the Sun" Tour, set to kick off in June 2012. The 19-date tour is the first time in 10 years the country singers have toured together.
"Tim and I have been great friends since we first toured together, and I can't wait to get back on the road with him," Chesney said in a statement. "He's one of my closest friends in music and in life, and I know this tour is going to be something special."
01/14/2011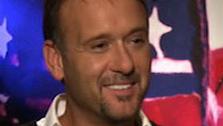 Tim McGraw and the Dancehall Doctors are to begin his 2011 "Emotional Traffic" tour in the spring in Texas, with special guests Luke Bryan and The Band Perry.
McGraw, a 43-year-old, Grammy-winning country singer, recently appeared in the movie "Country Strong" with Gwyneth Paltrow. Check out a list of Tim McGraw tour dates below.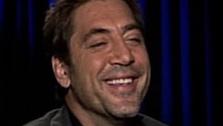 This week's show was filmed on the set of Days of Our Lives in Los Angeles. In this episode On The Red Carpet follows /*Oprah Winfrey*/ all the way to Australia, /*Justin Timberlake*/ gets animated in Yogi Bear, /*Betty White*/ heats things up with a special surprise, and Awards Season gets into full swing.
01/10/2011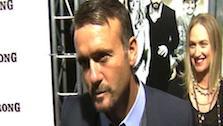 Tim McGraw called his 'Country Strong' costar Gwyneth Paltrow a 'rare talent' at the film's premiere in December.
01/10/2011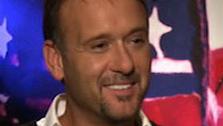 At the premiere of "Country Strong" in December, country star Tim McGraw had nothing but praise for the film's star, Gwyneth Paltrow.
"Gwyneth is one of these rare talents that makes everybody around her better," McGraw said. "I mean, you walk on set, the lighting guy gets better, the sound guy gets better. Your A-game comes up. She inspires you to want to do better."
01/08/2011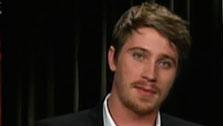 Garrett Hedlund, 26 starred alongside Tim McGraw and Gwyneth Paltrow in "Country Strong," as a young folk singer named Beau Hutton who stirs up a romance with a fallen country star (Paltrow) at the inconvenience of her husband/manager (McGraw) and an upcoming country starlet (Leighton Meester). Hedlund talked to OnTheRedCarpet.com about his admiration for McGraw and his grandpa's unusual advice.
01/07/2011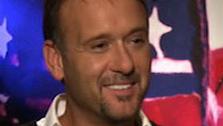 Tim McGraw jokes that sending drunk cell phone text messages to wife and fellow country singer Faith Hill after nights of partying got him into trouble and helped spur him to quit drinking.
McGraw, who has said he gave up alcohol around early 2008, made his comments to OnTheRedCarpet.com in a recent interview to promote his new film, "Country Strong," which stars Oscar-winning actress Gwyneth Paltrow.
01/07/2011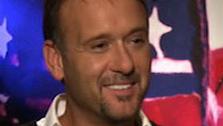 Tim McGraw jokes his drunk cell phone texts to wife Faith Hill helped spur him to quit drinking.
Sign up Stay Informed
Entertainment News