Entertainment News: theater
04/03/2013
Tom Hanks became emotional on stage as he made his Broadway debut in the late Nora Ephron's play "Lucky Guy" on April 1, 2013.
Meg Ryan, who starred with him in "Sleepless in Seattle" and "You've Got Mail," both written by Ephron, attended the performance, as did Hanks' wife Rita Wilson, their son Colin Hanks and his pregnant wife Samantha Bryant, Barbara Walters, Larry David and others.
More theater
10/11/2012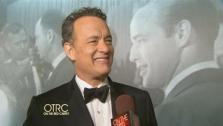 Tom Hanks has signed on to make his Broadway debut in Nora Ephron's "Lucky Guy."
The 59-year-old actor was in talks for the role when Ephron died in June. "Lucky Guy" follows the career of Mike McAlary, a controversial tabloid reporter who rose to fame writing for the New York Daily News and The New York Post in the 1980's.
08/22/2012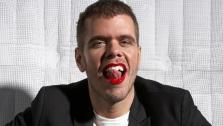 Gossip blogger Perez Hilton is rehearsing to make his off-Broadway debut in "NEWSical the Musical" on September 8.
Hilton will appear in the musical revue, which sets news and pop culture headlines to song, for four weeks. The musical's composer/lyricist Rick Crom will personalize new songs for the blogger, with numbers about himself as well as about Chick-fil-A, a fast food chain that has come under fire in recent weeks after its president expressed opposition to same-sex marriage in an interview with a religious newspaper.
05/11/2012
Zooey Deschanel is going to make her Broadway debut in the role of a lifetime - portraying her hero, Loretta Lynn in a musical adaptation of "Coal Miner's Daughter."
The actress joined Lynn on-stage at Grand Ole Opry show in Nashville's Ryman Auditorium on Thursday, when the country legend announced that her life story would be going to Broadway with Deschanel attached to star.
05/09/2012
Brooke Shields turned heads at Monday's Met Costume Institute Gala, but it was partially because of the black cane at her side.
The 46-year-old actress, who wore a J. Mendel gown to the annual event, suffered a torn meniscus in her knee while portraying Morticia Addams in the hit Broadway musical comedy, "The Addams Family."
04/25/2012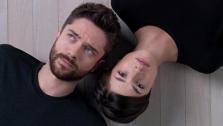 Topher Grace, who starred on "That '70s Show" talks about his venture into theater for his new off-Broadway play, "Lonely, I'm Not."
"I love it all," Grace told the Associated Press in a recent interview. "I love playing good guys. I love playing bad guys. I love theater. I love film. I love watching TV. I want a passport to everywhere. I don't want to be exclusive to one thing. That is a huge problem for my agents because I think I would make more money if I focused on one specific type of character or genre... but especially while I'm young and single I really want to explore everything."
03/01/2012
Brad Pitt has joined the star-studded cast of "8," a play about Prop. 8, which banned same-sex marriage in California.
There will be a one-night reading of the play on Saturday, March 3 at the Wilshire Eball Theatre in Los Angeles, California. It will also be streamed live on YouTube at 7:30 p.m. PT and can be viewed on the American Foundation for Equal Rights YouTube page.
01/04/2012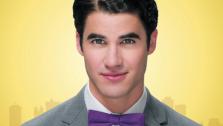 Darren Criss, who plays Blaine Anderson on "Glee," made his debut on Tuesday night in the Broadway musical "How to Succeed in Business Without Really Trying."
Criss took over "Harry Potter" star Daniel Radcliffe's role of J. Pierrepont Finch, a window washer who aims to climb the ranks at the World Wide Wickets Company in New York City. Criss will appear in the show, which marks his Broadway debut, until January 22, when Nick Jonas will take over.
06/29/2011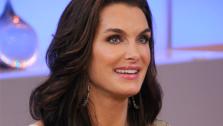 Brooke Shields returned to Broadway this week to portray Morticia in the musical comedy "The Addams Family" at the Lunt-Fontanne Theatre.
Shields, who recently appeared in the musical "Leap of Faith" in Los Angeles, has taken the role over from Bebe Neuwirth. Shields, 46, stars opposite Tony Award winner Roger Rees ("Nicholas Nickleby"), who plays Gomez in the musical, which is based on the "creepy" and "kooky" characters created by illustrator Charles Addams and made famous on television and in films. Do you think Brooke Shields makes a good Morticia Addams? Vote in our poll.
06/15/2011
Stephen Colbert revealed in a recent interview that he always imagined he would be a theater actor and was overjoyed to appear in Stephen Sondheim's recent production of "Company."
"I imagined myself living in New York in some sort of open, large but sparse studio apartment with a lot of blond wood and a futon on the floor and a bubbling samovar of tea in the background and a big beard," Colbert told NPR. "Living alone but with my beard - and doing theater, that's what I thought my life would be. It has not been - and I love what I do - but to be asked to do this and then to accept the challenge of it... but to sing Sondheim is a completely different beast."