Entertainment News: the simpsons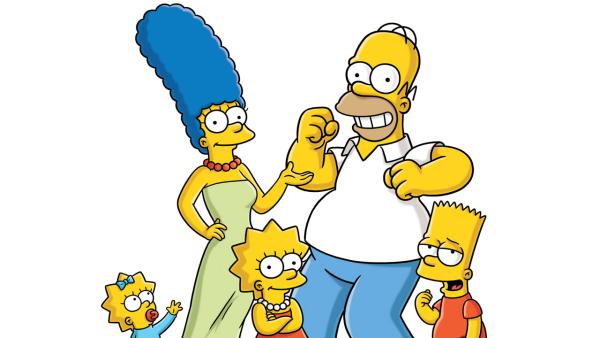 03/28/2013
Don Payne, an Emmy-winning writer and producer for "The Simpsons" who also co-wrote "Thor," died at the age of 48 on Wednesday, March 27.
John Frink, Payne's friend and former writing partner, confirmed Payne's death to the Los Angeles Times. Payne had bone cancer and died at his Los Angeles home, according to the newspaper.
More the simpsons
06/22/2012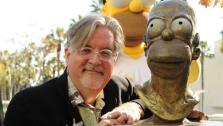 Matt Groening, creator of "The Simpsons" has decided to retire his longtime comic, "Life in Hell."
Groening announced on June 20 that he would stop producing the cartoon strip, which follows the lives of a gay couple and several talking bunnies. Groening had been producing the comics on his own since 1978.
10/07/2011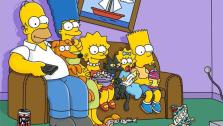 "The Simpsons" was renewed for two more seasons, cementing their record as the longest running scripted TV series with what will be 25 years on the Fox network.
After some heated negotiations with the voice actors, Fox made the announcement on Friday evening that the animated series would continue.
10/07/2011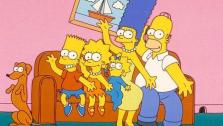 Earlier in the week, Fox announced that "The Simpsons" cannot continue past the current 23rd season without cutting costs.
The producers and voice actors are currently in negotiations for a new deal that would allow the longest running prime-time comedy in television history to continue and a few agreements have been made.
09/25/2011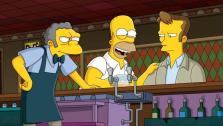 "The Simpsons" airs its 23rd season premiere on Sunday, September 25 and they're bringing back former "24" star to kick things off in a big way.
Sutherland, who has lent his voice on two episodes of the series so far, will play Wayne, a new security guard at Homer's power plant. On the episode called "The Falcon and The D'ohman," Wayne is actually former CIA agent agent who is haunted by violent flashbacks, who must save Homer after he is kidnapped by a Ukranian terriorist. As for the rest of the Simpsons clan, Marge has dreams of becoming a constant on "Top Chef" and Tom Colicchio, who is a judge on the reality series, stops by for a guest voice appearance to play himself.
03/28/2011
Episodes of "The Simpsons" that feature references to nuclear disasters will not be shown in Germany due to the recent Japan disasters that have threatened one of its own atomic plants, one of the country's broadcasters says.
12/06/2010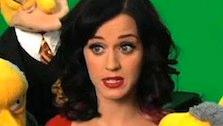 Katy Perry recently guest starred on a special "live-action" Christmas episode of FOX's hit animated "The Simpsons", which featured the characters as puppets.
The pop star's appearance followed a controversial video of her singing to "Sesame Street" muppet Elmo, which never aired on television following complaints about her cleavage-bearing outfit. What did you think of Katy Perry's "Simpsons" appearance?
11/12/2010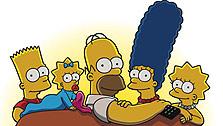 The Simpsons, the longest-running television comedy series in history, has been renewed for a 23rd season and will reach 515 episodes, FOX says.
The show, which depicts a family led by doughnut-loving, beer-guzzling overweight patriarch Homer Simpson, first aired in the late 1980s and has featured the voices of many celebrities and even world leaders.
Sign up Stay Informed
Entertainment News