Entertainment News: the real housewives of new jersey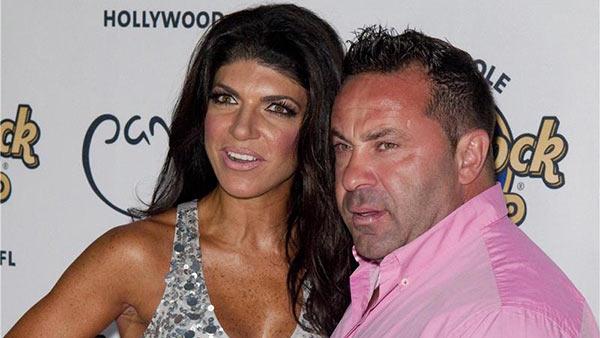 03/04/2014
Two stars of "The Real Housewives of New Jersey" have pleaded guilty to several federal fraud charges that carry the threat of jail time.
Teresa and Giuseppe "Joe" Giudice made their pleas in a New Jersey court on Tuesday, March 4, the Associated Press reported. They each pleaded guilty to several counts, including bankruptcy fraud, conspiracy to commit mail fraud and wire fraud, and failing to pay taxes. The pair had pleaded not guilty in August. The two are set to be sentenced on July 8. Joe faces a potential sentence of 37 to 46 months in jail, while Teresa Giudice could get 21 to 27 months, the news wire said.
More the real housewives of new jersey
08/14/2013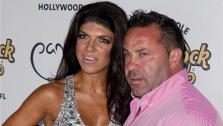 Two stars of "The Real Housewives of New Jersey" pleaded not guilty on Wednesday to a host of federal fraud charges.
Teresa and Giuseppe "Joe" Giudice made their pleas in U.S. District Court after passing through a gauntlet of news media outside the courthouse. Neither spoke during the five-minute court proceeding, and their pleas were entered by their respective attorneys.
07/30/2013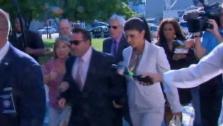 Teresa Giudice, husband leave N.J. court on July 30. They face federal fraud charges and posted $500K bail.
07/30/2013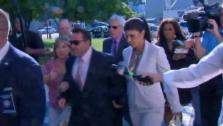 Two stars of the "Real Housewives of New Jersey" were released on $500,000 bond each after making initial court appearances Tuesday on federal fraud charges.
Teresa Giudice and her husband, Giuseppe "Joe" Giudice, were ordered to surrender their passports and to confine their travels to New Jersey and New York. Joe Giudice could be deported to Italy if convicted because he is not a U.S. citizen.
09/26/2012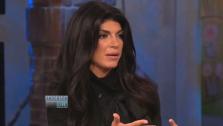 Teresa Giudice opened up about her ongoing feud with her "Real Housewives of New Jersey" co-star Jacqueline Laurita during her appearance on Anderson Cooper's daytime talk show "Anderson Live" on Wednesday, September 26.
Many viewers witnessed the two former friends relationship deteriorate over the course of the show's fourth season, hitting a breaking point during the September 23 finale of the season. Giudice told Cooper, in an interview that can be seen below, that the two are still at odds.
08/28/2012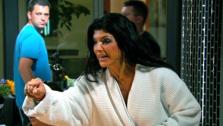 The feud between "The Real Housewives of New Jersey" cast members Teresa Giudice and Caroline Manzo heated up on Sunday's episode of the Bravo reality show, which saw the two engaged in an emotional confrontation.
Manzo, 51, is still fuming over comments Giudice, 40, had made about her and her family heritage in the cookbook, "Fabulicious!: Teresa's Italian Family Cookbook," which was published in May 2011.
12/22/2011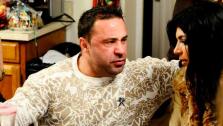 The husband of "Real Housewives of New Jersey" star Teresa Giudice is in trouble with the law again.
Joe Giudice was indicted by a New Jersey grand jury on Tuesday, December 20 on one count of wrongfully using identifying information of another and one count of impersonation, according to E! News.
10/14/2011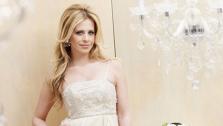 "The Real Housewives of New Jersey" are set for an explosive reunion on Sunday with Caroline Manzo and Teresa Giudice coming to blows over Giudice's book and actions against Manzo's family. However, former cast member Dina Manzo, who is the sister of Caroline, told her Twitter followers on Thursday, "I didn't take sides."
Dina Manzo was one of the original cast members of the series who left after the show's second season. In recent previews of the reunion special, Giudice implied that Dina Manzo was not on speaking terms with her sister Caroline over her treatment of Giudice.
Sign up Stay Informed
Entertainment News