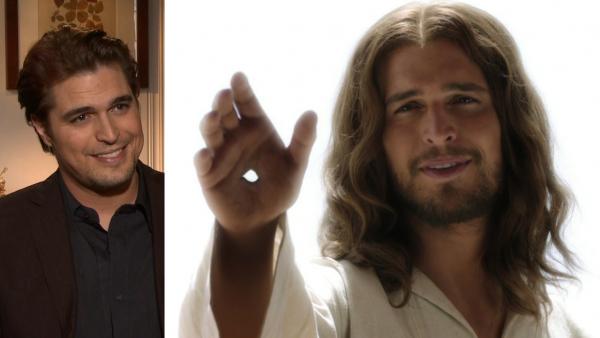 'The Bible' sequel: Miniseries 'A.D.' to air in 2015
12/17/2013 by Corinne Heller
A sequel to the hit miniseries "The Bible" will head from cable to network TV in 2015 and mark what producers Mark Burnett and wife Roma Downey call "an epic global television event."
NBC announced in statement on Tuesday, Dec. 17 that a new 12-hour miniseries, "A.D." will likely air in the spring of that year. "The Bible," which aired this past winter and spring on the HISTORY channel, earned record ratings -- its April finale was watched by more than 11.7 million viewers and earned a rating of 3.0 among adults between ages 18 and 49 -- and three Emmy nominations.
Burnett, known for creating the hit CBS reality show "Survivor," and Downey, who played Mary in the original program and is also known for her lead role on the show "Touched By An Angel," said they are "so thrilled to be all systems go with NBC on 'A.D.'"
"It is the story that changed the world," the network quoted the two as saying in a statement. "Millions have died for it and billions live by it. We know that an enormous community will be counting the days until 'A.D.' premieres. We look forward to making this an epic global television event."
The cast and director of the new miniseries will be announced at a later date, NBC said, adding that British screenwriter Simon Block will pen the scripts.
"You might think the story is over at the Crucifixion, but as most of the world knows, that was only the beginning," said Jennifer Salke, President of NBC Entertainment. "Everyone's lives were completely altered in an instant and the immediate aftermath of Christ's death had an impact on his disciples, his mother Mary, and key political and religious leaders of the time."
"In the first episode alone you see the last moments of the Crucifixion, Judas taking his own life after betraying Christ, Peter denying Jesus three times, and then the miracle of the Resurrection," she said. "We feel so fortunate to be in the hands of Mark and Roma, who have proven that the greatest story ever told is still just that."
<
NBC confirmed in July that Burnett and Downey were working on a follow-up to "The Bible," which starred Portuguese actor Diogo Morgado as Jesus (pictured above). It is unclear if he will reprise his role in "A.D." He does, however, play Jesus in a stand-alone movie, "Son of God," which was also produced by Burnett and Downey, who reprises her role as Mary. The film is set to be released on Feb. 28, 2014.
(Check out OTRC.com's past interview with Roma Downey and Mark Burnett, who answer 5 questions, as well as an interview with "Jesus," aka Diogo Morgado, who answers 9 questions.)
Are you excited about the "Bible" follow-up? Vote in our poll below.
(Copyright ©2014 OnTheRedCarpet.com. All Rights Reserved.)
Sign up Stay Informed
Entertainment News