Entertainment News: the bachelor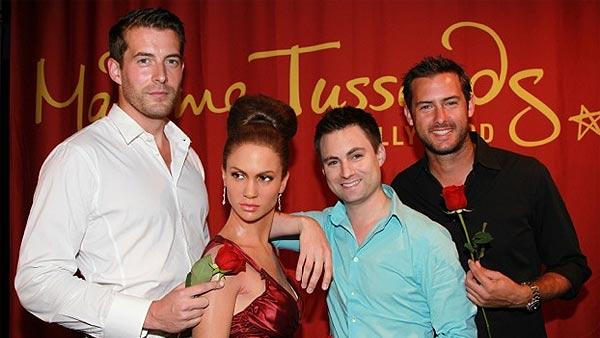 08/05/2011
In August 2011, Matt Grant from ABC dating show "The Bachelor" and Juan Barbieri and Jonathan Novack from "The Bachelorette," as well as members from the male erotic dance company Chippendales showed their love for Jennifer Lopez, or rather, her wax figure at the Madame Tussauds museums in Hollywood and in Las Vegas, weeks after she and husband Marc Anthony announced their split.
"J-Lo has always been one of our most popular figures but she's been getting even more attention since the news of her single status," Colin Thomas, General Manager of Madame Tussauds Hollywood, said in statement obtained by OnTheRedCarpet.com. "We decided to invite former TV Bachelors living in the area to get up close with J-Lo."
More the bachelor
03/21/2014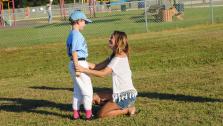 While ABC's "The Bachelor" season 18 finale did not have its fairytale ending, a contestant rejected by star Juan Pablo Galavis found love offscreen and took it a step further -- she got married!
Renee Oteri, who was eliminated from the dating reality show in the third-to-last episode and who had introduced her 9-year-old son to Galavis, which aired in late February, posted wedding pictures on her Instagram page on Thursday, March 20, saying she wed her "best friend of 22 years," Bracy Maynard. People magazine had reported on March 3 that the two were engaged.
03/20/2014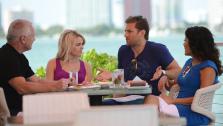 "Bachelor" season 18 star Juan Pablo Galavis may not have proposed to show winner Nikki Ferrell on the controversial finale this month, but the two did recently have lunch with a pair of marriage counselors who are reality stars themselves -- "Marriage Boot Camp" hosts Jim and Elizabeth Carroll.
There are no plans to feature Galavis, 32, and Ferrell, 26, on the WE tv show as of yet, but meanwhile, the two did talk to the Carrolls about their growing relationship. Check out 5 things Jim and Elizabeth revealed to OTRC.com.
03/20/2014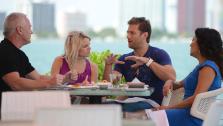 What have "The Bachelor" star Juan Pablo Galavis and winner Nikki Ferrell been up to since the controversial season 18 finale?
Posing for kissing photos, for one, and meeting with other reality stars. This week, in Miami, where Galavis lives, the two had lunch with Jim and Elizabeth Carroll, marriage counselors and hosts of the WE tv show "Marriage Boot Camp." The four were photographed dining at Rusty Pelican Miami on Tuesday. (see above
03/20/2014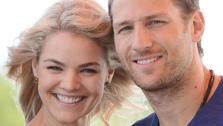 After "The Bachelor" finale, Juan Pablo Galavis and Nikki Ferrell hung out with stars of reality shows "Marriage Boot Camp" and "Real Housewives." They also posed for kissing pics. See photos.
03/12/2014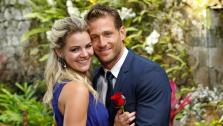 "The Bachelor" season 18 star Juan Pablo Galavis has fired back at his critics following the backlash about the outcome of Monday's finale with tweets, Instagram photos and a video montage of winner Nikki Ferrell.
The episode showed him choosing the 26-year-old Kansas City, Missouri pediatric nurse over second finalist Clare Crawley, who told him off and revealed he had said something "offensive" and "sexual" to her off-camera, but unlike past seasons of the ABC dating show, there was no proposal. Check out what the two have been tweeting lately.
03/12/2014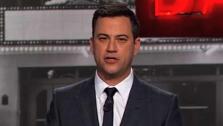 Jimmy Kimmel fans - prepare to become very, very hungry!
While filming his late night talk show from Austin, Texas at the South by Southwest (SXSW) festival, Kimmel and his sidekick Guillermo embarked on a search for the best barbecue joint, ultimately deciding between four different, yet delicious, locations. Kimmel dubbed the search "The Bachelor Barbecue" in the clip, which can be viewed below.
03/10/2014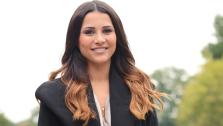 Andi Dorfman, who competed on season 18 of ABC's "The Bachelor" and famously slammed Juan Pablo Galavis to his face regarding his behavior, is the new star of sister series 'The Bachelorette!"
The news was revealed on Monday, March 10, 2014 on the special "The Bachelor: After The Final Rose," which aired after the former show's finale (find out who Galavis picked as the winner - read a recap of the episode).
03/11/2014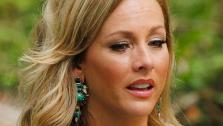 See photos from the season 18 finale of ABC's "The Bachelor," which sees Juan Pablo Galavis disappointing the remaining 2 women, Clare and Nikki.
03/10/2014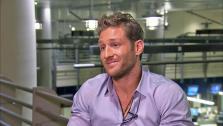 Juan Pablo Galavis is the star of the new "Bachelor" season and as viewers learned after Monday's premiere, it will be quite a season. The first episode ended with a promo that showed one contestant saying, "Juan Pablo, I hope he dies."
Still, Galavis is an optimist and can understand what a lot of these women are feeling since he was once a contestant during "The Bachelorette" season 9 in early 2013. Desiree Hartsock sent him home in the sixth episode of the show.
Sign up Stay Informed
Entertainment News