Entertainment News: tara reid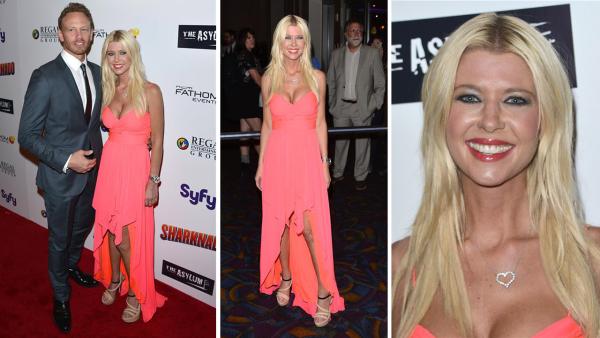 08/05/2013
Tara Reid wore a neon coral asymmetrical gown to the premiere of "Sharknado," the SyFy Original Movie that received a limited theatrical release due to its popularity.
What do you think about Tara Reid's look? Vote in our poll.
More tara reid
08/05/2013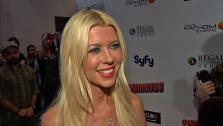 Tara Reid talks about how she ended up starring in 'Sharknado.' (Interview from Aug. 2, 2013 premiere)
08/05/2013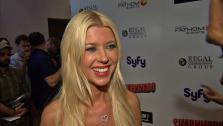 Tara Reid poses in a coral gown at the 'Sharknado' premiere in Los Angeles on Aug. 2, 2013.
09/12/2012
Tara Reid blasted TMZ after the entertainment outlet post a video of her falling off of a moped and called her a "drunken mess."
"Tmz are liars and they always against me they pushed us down that's why we fell why don't u see how we fell? It's a set up," Reid Tweeted on September 11, adding, "Look how it is edited they only should u after they knocked us down in front of our own boat it's so wrong and I will defend us this time 100%."
04/05/2012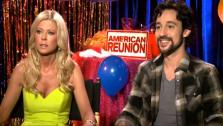 Thomas Ian Nicholas and Tara Reid lost their virginity on-screen in "American Pie" and 13 years later, the two resurrected their chemistry in "American Reunion."
"Kevin's always been a good guy and I think it speaks volumes because, you know, this particular story arc is very close to what people probably experience in this regard - going to their high school reunion, running into their first love," Nicholas told OnTheRedCarpet.com of his character in a press junket for the film. "Maybe those old feelings kind of come up. You're not going to end up with that person, per say, but you hope that you don't have a night that you don't want to remember."
04/04/2012
Tara Reid takes offense to being known for her plastic surgery over her acting work and rightfully so.
While promoting "American Reunion," the actress told Australian News, "It's as if I'm the only person in the world who's had it. I don't want to be a poster child for it. I've done a lot more stuff in my life than have plastic surgery."
Sign up Stay Informed
Entertainment News