Entertainment News: steve martin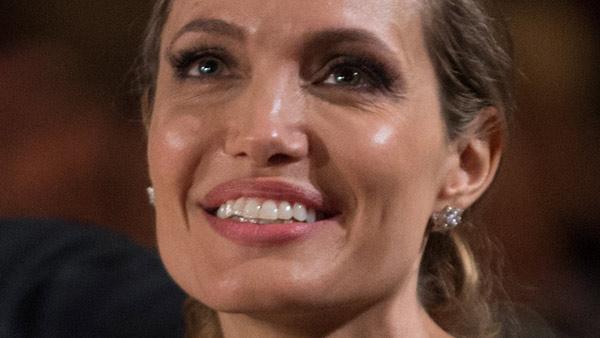 11/18/2013
Angelina Jolie brought Brad Pitt and son Maddox to the 2013 Governors Awards, where she received an honorary Oscar for her humanitarian work and paid tribute to her late mother in a moving, emotional speech. See photos of the family at the event as well as pictures of Tom Hanks, Steve Martin, Martin Short and Lansbury.
More steve martin
04/24/2013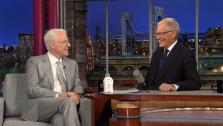 Steve Martin briefly talked about the newest addition to his family, a baby girl, during his appearance on "The Late Show with David Letterman" on Tuesday, April 23.
The 67-year-old actor was on the show to promote his recent album with Edie Brickell called "Love Has Come For You," when David Letterman congratulated him on his baby.
02/13/2013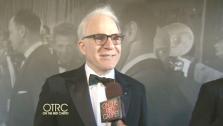 Someone summon Franck for babysitting services immediately -- Steve Martin has become a father.
The 67-year-old "Three Amigos!" and "Father of the Bride" actor and his wife Anne Stringfield, 41, recently welcomed their first child, his spokesperson told OTRC.com on Wednesday, February 13, without elaborating.
10/16/2011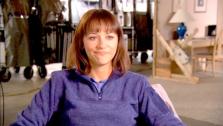 Rashida Jones got a chance to work with her "hero" Steve Martin in her new film "The Big Year." The actress, who is known for her roles in "Parks and Recreation" and "The Office" said that she "worships" her three co-stars in the recently released comedy.
"The Big Year," which opened in theaters on October 14, follows three men who are avid bird watchers competing to spot the rarest birds in an annual event.
10/15/2011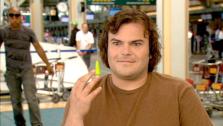 Jack Black said that what inspired him to work on "The Big Year" wasn't necessarily the comedic opportunity to play a passionate bird watcher, but the film's dealings with the competitive spirit of mankind.
"What drew me to the story and to the script was the intense competitive nature of man, even in something as seemingly insignificant and as small potatoes as bird-watching," Black said in an interview provided by Fox 2000 Pictures. "The stakes are so low -- there's no money in it, there's no glory or fame really but to be the best, there's something very funny about that and it just seems to be a tiny microcosm of the plight of man. Something resonated in that silly little endeavor."
10/15/2011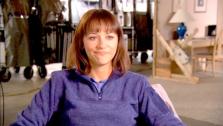 Rashida Jones on working with Steve Martin and 'The Big Year,' which hit theaters on October 14, 2011.
10/14/2011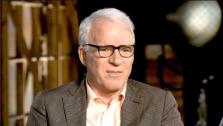 Steve Martin talks about following your passion and 'The Big Year,' which hits theaters on October 14, 2011.
10/15/2011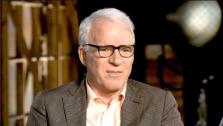 Steve Martin might not have a passion for bird-watching like his character in "The Big Year," but the comedic actor could relate to taking a path that others don't necessarily understand.
"My character has been a very successful businessman his whole life and they're hounding him to keep going at it, to run another company and he's looking for a big change in his life," Martin said in an interview provided by Fox 2000 Pictures. "He wants to go off and do this other thing that the outsiders cannot understand, they can't understand his desire."
10/14/2011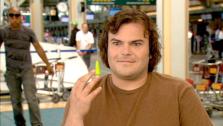 Jack Black talks about competitive nature in 'The Big Year,' which hits theaters on October 14, 2011.
10/14/2011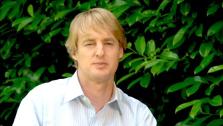 Owen Wilson talks bird watching in 'The Big Year,' which is slated for release on October 14, 2011.
10/06/2011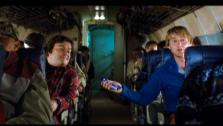 Jack Black, Owen Wilson and Steve Martin star in 'The Big Year,' which hits theaters on October 14.
03/16/2011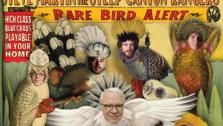 Steve Martin, an avid banjo player, comedian and actor, recently released his second bluegrass album, "Rare Bird Alert," which features collaborations with Paul McCartney and the Dixie Chicks.
Martin, known for his comedic roles in movies such as "The Three Amigos!" and "Father of the Bride," said that Lorne Michaels, creator of his old television show "Saturday Night Live," inspired him to ask the former Beatles member to sing on the song "Best Love."
12/09/2010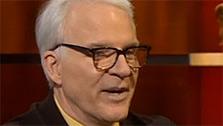 Steve Martin was recently quizzed by Stephen Colbert over his expertise on art, a week after the actor's discussion of his new book about the subject prompted refunds, and could not identify a painting created by Nazi leader Adolf Hitler.
During the "Colbert Report" interview, Martin, a 65-year-old comedian and actor who is known for films such as "Three Amigos!", could not name the artist of the 1914 watercolor, which shows a building and is titled "The Old Courtyard in Munich". He also said he did not like it.
Sign up Stay Informed
Entertainment News