Entertainment News: stephen moyer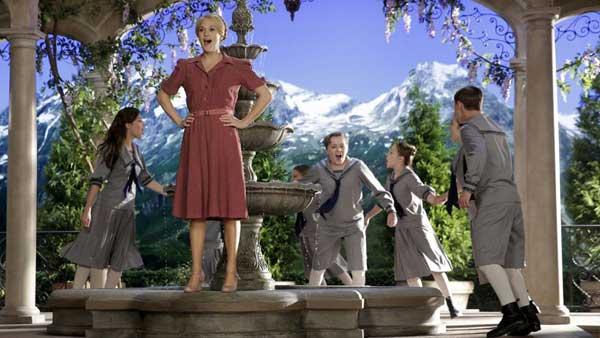 12/04/2013
Check out photos from the dress rehearsals of 'The Sound of Music Live!' with Carrie Underwood, Stephen Moyer and more.
Tony-winning Broadway performers Audra McDonald, Laura Benanti and Christian Borle also appear in the cast. Underwood plays Maria, a role made famous by Julie Andrews in the 1968 film of the same name, and Moyer plays Captain Von Trapp. The show airs on Dec. 5.
More stephen moyer
08/23/2013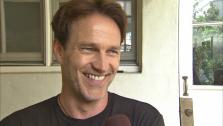 Get ready to hear Bill from "True Blood" singing "Edelweiss."
Stephen Moyer, who plays the vampire hottie on the HBO show, will play the role of Caption von Trapp in NBC's upcoming live holiday production of the hit musical "The Sound of Music," the network announced on Friday, Aug. 23. Carrie Underwood was last year cast as main star Maria, von Trapp's love interest, who Julie Andrews played in a popular and five-time Oscar-winning 1965 movie.
07/25/2013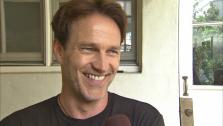 Stephen Moyer told OTRC.com working on the Hollywood Bowl production of 'Chicago' has been 'daunting.'
07/26/2013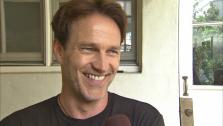 Stephen Moyer admits that going back to theater for the Hollywood Bowl production of "Chicago" is "daunting and terrifying" but that "it's nice to get back to doing something that I love."
Moyer plays Billy Flynn in the production, which will have three performances at the Hollywood Bowl in Los Angeles on July 26, 27 and 28. He will be joined on stage by "Les Miserables" actress Samantha Barks, Drew Carey, Ashlee Simpson and Lucy Lawless in the production, which is directed by Brooke Shields.
06/21/2013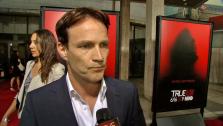 "True Blood" star Stephen Moyer is going to have to brush up on his tap dancing skills.
The 43-year-old actor will be playing Billy Flynn in the Hollywood Bowl production of "Chicago," it was announced on Friday, June 21. The production will be directed by Brooke Shields, who has appeared in "Chicago" on Broadway and at London's West End, and will have three performances on July 26, 27 and 28.
06/22/2011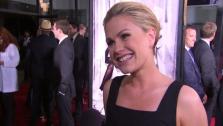 Warning: Spoilers ahead!
Although many of the "True Blood" stars tried to stay tight-lipped at the season 4 premiere screening in Los Angeles on June 21, some of the actors did dish some spoilers about the new season of the HBO hit series.
At the end of season three, Sookie Stackhouse discovered the truth about vampire Bill Compton's interest in her fairy heritage and was later transported to fairy world. Meanwhile her best friend Tara ditched Bon Temps after dealing with one too many supernatural beings.
03/10/2011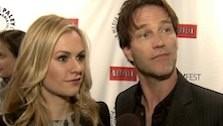 Anna Paquin and Stephen Moyer dropped a hint about the star of season four of 'True Blood' and fan support.