Entertainment News: stacy keibler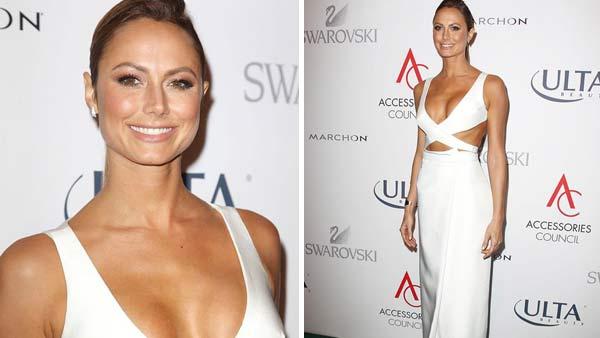 03/10/2014
Check out photos of model/actress Stacy Kiebler showcasing 21 of her sexiest looks over the years, including appearances at the Golden Globes, the Victoria's Secret Fashion Show and more.
More stacy keibler
03/24/2014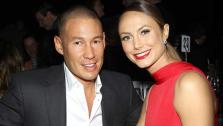 Stacy Kiebler quite literally has a bun in the oven!
The model/actress, 34, announced on her official Instagram page that she is expecting her first child with new husband, Jared Porbe, on March 24. She used a photo of a literal bun in an oven to break the news.
10/21/2012
Former "Dancing With The Stars" beauties Stacy Keibler and Julianne Hough showed off stylish looks on the red carpet at the 2012 Carousel of Hope Ball on October 20.
Keibler, who competed on the second season of "Dancing With The Stars," arrived at the event with Academy Award-winning boyfriend George Clooney. Keibler donned a sequined Monique Lhuillier dress with Jimmy Choo shoes. She also accessorized her outfit with a Judith Leiber bag and Neil Lane jewels.
08/11/2012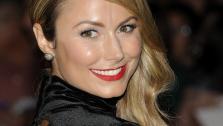 Stacy Keibler will reportedly return to reality TV, this time to host the Lifetime reality series, "Supermarket Superstars."
The series will give chefs the chance to compete to get their product on grocery store shelves by pitching their food products to a panel of three mentors. According to USA Today, the 32-year-old former WWE wrestler has signed on to host.
Sign up Stay Informed
Entertainment News