Entertainment News: sophia bush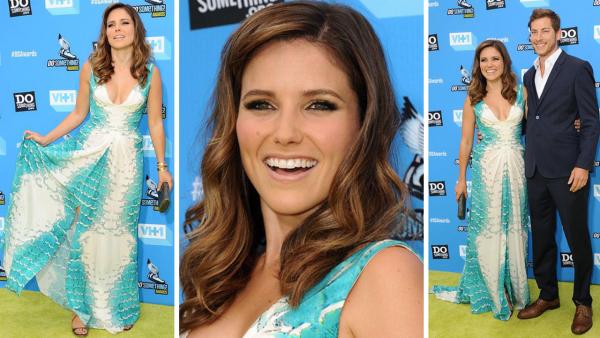 08/01/2013
See photos of Sophia Bush and celebrities such as Jennifer Hudson, Cynthia Nixon, Jesse Tyler Ferguson and his husband and Carmen Electra at the VH1 Do Something Awards on July 31, 2013.
Who looked best?
More sophia bush
08/01/2013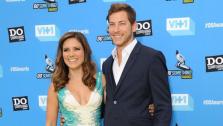 Sophia Bush was a mermaid-like vision at the 2013 VH1 Do Something Awards on Wednesday, July 31, arriving in an aqua and white Monique Lhuillier Spring 2013 gown with a ruched front.
The "One Tree Hill" alum, who hosted the event, paired the look with a Nancy Gonzalez clutch and Melinda Maria bracelets and arrived with boyfriend, Google executive Dan Fredinburg. The two first stepped out publicly in the spring.
02/21/2013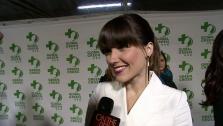 Sophia Bush says at 2013 Global Green USA pre-Oscars party she will be in the mountains on Oscar Sunday.
08/15/2011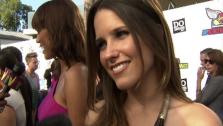 Sophia Bush talks to OnTheRedCarpet.com about the ninth and final season of her CW series 'One Tree Hill.'
08/15/2011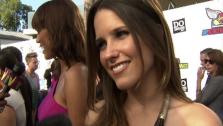 Sophia Bush told OnTheRedCarpet.com that she thinks fans will be satisfied with the upcoming ninth and final season of the CW's "One Tree Hill."
"I think everyone will be really happy. I thought they did such a great job, not knowing if we were finished at the ends of season 8. We created and crafted a finale that could be an end of show so I think that this is almost like a bonus," Bush, who is known for her role as Brooke on the series, told OnTheRedCarpet.com host Rachel Smith at the Do Something Awards in Los Angeles on Sunday.
01/10/2011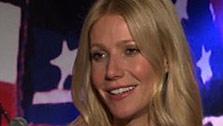 Gwyneth Paltrow and Sophia Bush are related to U.S. congresswoman Gabrielle Giffords and 9-year-old Christina Green, who were gunned down in the recent deadly shooting in Arizona, and the two actresses have expressed their condolences regarding the tragedy.
On Saturday, an Arizona man opened fire at Giffords and several other people during a meeting the politician was holding outside a Tucson grocery store.
12/19/2010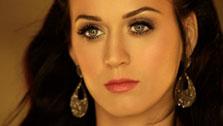 See what Lady Gaga, Katy Perry, Ricky Martin and other celebrities had to say about the 'Don't Ask, Don't Tell' repeal.