Entertainment News: snoop dogg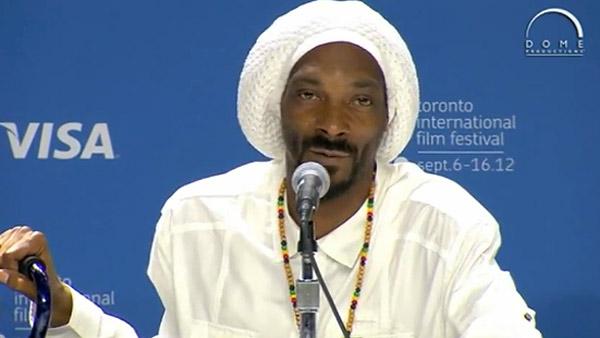 09/13/2012
Snoop Lion is the latest celebrity to endorse a candidate for the November 2012 presidential election and the rap artist, formerly known as Snoop Dogg, is going with current President Barack Obama.
The hip hop star made his announcement during a recent press conference at the Toronto International Film Festival for his documentary "Reincarnated, Snoop Lion."
More snoop dogg
07/31/2012
Snoop Dogg is bringing a new name to go with his new reggae-inspired sound.
The rapper will now go by Snoop Lion and said during a recent press conference that he will be embracing reggae instead of the gun culture that was once a prominent subject in his lyrics in an attempt to make music that his "kids and grandparents can listen to."
07/29/2012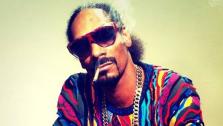 Snoop Dogg won't be able to go to Norway anytime soon.
The rapper has reportedly been banned from the country for two years after getting caught in June for trying to enter the country with a small amount of cannabis, according to the BBC.
01/09/2012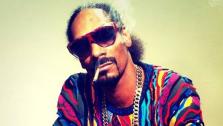 Snoop Dogg was arrested on January 7 on a minor drug charge in Texas after a border agent found several joints on his tour bus.
Hudspeth County sheriff's office said in a statement to the Associated Press that the 40-year-old rapper, whose name is Calvin Broadus, was arrested at the Sierra Blanca highway checkpoint and cited for possession of drug paraphernalia, a misdemeanor typical in cases involving small amounts of marijuana.
04/20/2012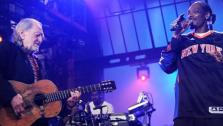 Willie Nelson has released a new version of his country song, "Roll Me Up And Smoke Me When I Die," featuring rapper and fellow marijuana enthusiast Snoop Dogg just in time for - what else - April 20.
Also on Friday, Nelson is expected to attend the unveiling of an 8-foot bronze statue of himself in Austin, Texas. The date and "4/20" is a symbol of cannabis subculture and as a day of protest for the legalization of pot use.
09/07/2011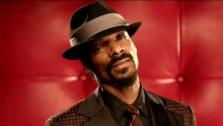 Rapper Snoop Dogg says he is taking over as the new CEO of Yahoo!. But is it fo shizzle?
Carol Bartz was recently fired from her post as CEO of the online portal and the company's Chief Financial Officer Tim Morse was named interim CEO. After hearing the news, Snoop Dogg Tweeted: "Im takn over as tha CEO of Yahoo. Need sum of tha Snoop Dogg content ya digg. Nuff Said."
05/21/2011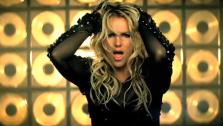 See what Britney Spears, Russell Brand and other celebs Tweeted about the supposed end of the world and the Rapture on May 21, 2011.
03/26/2011
Nate Dogg's funeral was attended by nearly 2,000 mourners on Saturday, including rappers Snoop Dogg, The Game and Warren G., according to the Hollywood Reporter.
The memorial service took place in Long Beach, Calif. and was also attended by an estimated 1,100 family members and friends. To avoid over-crowding, there were also 1,000 tickets released to fans. There was a public viewing for the singer on Friday at the New Hope Baptist Curch in Long Beach.
03/16/2011
Business mogul and "Apprentice" boss Donald Trump was honored, sort of, during "The Comedy Central Roast of Donald Trump" which aired on Tuesday night. The show featured celebrities and comedians like Snoop Dogg, Marlee Matlin, Lisa Lampanelli, Whitney Cummings and Mike "The Situation" Sorrentino, all lining up to take shots at Trump throughout the night.
12/01/2010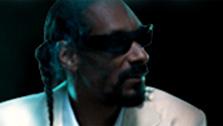 Snoop Dogg has released a new song called "WET" that the rapper says is perfect for Prince William's bachelor party before his wedding to Kate Middleton.
Prince William, the second in line to the British throne, and Middletown announced in late November that they would marry on April 29, 2011 at Westminster Abbey, the site of the 1997 funeral of his mother, Princess Diana, as well as the 1947 wedding of his grandmother, Queen Elizabeth II. William and Middleton are 28 and met eight years ago when they were students.
11/17/2010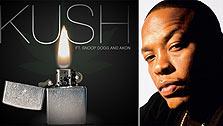 Dr. Dre recently posted online the song "Kush", which features Snoop Dogg and Akon and will reportedly be featured on his anticipated third studio album "Detox".
"Kush" is a strain of marijuana, named after a mountain range in Afghanistan. The track is set to be sold on iTunes on Thursday, according to Billboard, which carried the report.
Sign up Stay Informed
Entertainment News