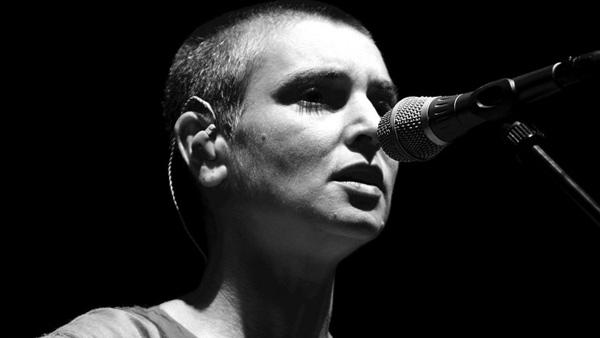 Sinead O'Connor cancels tour due to bipolar disorder
04/23/2012 by Olivia Allin
Sinead O'Connor has canceled her 2012 tour after suffering a nervous breakdown and dealing with bipolar disorder.
"With enormous regret I must announce that I have to cancel all touring for the year as am very unwell due to bipolar disorder," O'Connor wrote on her official website on April 23.
"As you all know I had a very serious breakdown between December and March and I had been advised by my doctor not to go on tour but didn't want to 'fail' or let anyone down as the tour was already booked to coincide with album release," O'Connor continued. "So very stupidly I ignored his advice to my great detriment, attempting to be stronger than I actually am. I apologize sincerely for any difficulties this may cause."
O'Connor also said that she still planned to attend the Curtis Mayfield tribute in The Lincoln Centre in July.
The 45-year-old singer rose to fame in the 80s with her debut album, "The Lion and the Cobra." Her latest album, "How About I Be Me (And You Be You)," received strong reviews upon its February release.
In January, the Grammy-winning singer reached out to fans for help, following a reported suicide attempt. O'Connor, who at the time had reconciled with her husband of 16-days, Barry Herridge told fans she that was "unwell" and "in danger."
The singer also opened up about needing help and told her followers back in September that she has suicidal thoughts.
"I'm so tired. 24 yrs of being treated like a crazy person. Can't manage any more. Badly wish cud die without it ruining my kids lives," O'Connor wrote on September 14.
The worrisome Tweets led her followers to alert the authorities in O'Connor's native Ireland. Local police in Bray, County Wicklow sent a squad car to her home to ensure her personal safety.
In 1999, O'Connor attempted suicide on her 33rd birthday. She opened up about her suicide attempt on a 2007 episode of "The Oprah Winfrey Show," where she also revealed that she had been diagnosed with bipolar disorder.
In December 2011, O'Connor, who is likely best known for her 1990 cover of "Nothing Compares 2 U," married Herridge on her birthday on December 8, at the drive-through Little White Wedding Chapel in Las Vegas, NV. It marked the singer's fourth marriage.
After 16 days of marriage, O'Connor announced in a blog post on December 26 that the two broke up. On January 4, O'Connor announced the two had reconciled. She has been previously married three times and has four children with four different fathers.
Her son Jake Reynolds was conceived during her first marriage to music producer John Reynolds. Her daughter Brigidine Roisine Waters was born in 1996 with her former partner, "The Irish Times" journalist John Waters. Her son Shane was born in 2004 with the help of Irish folk musician Donal Lunny and her fourth child, Yeshua Francis Neil was born in 2006 with former partner Frank Bonadio.
(Copyright ©2013 OnTheRedCarpet.com. All Rights Reserved.)
Sign up Stay Informed
Entertainment News