Entertainment News: sienna miller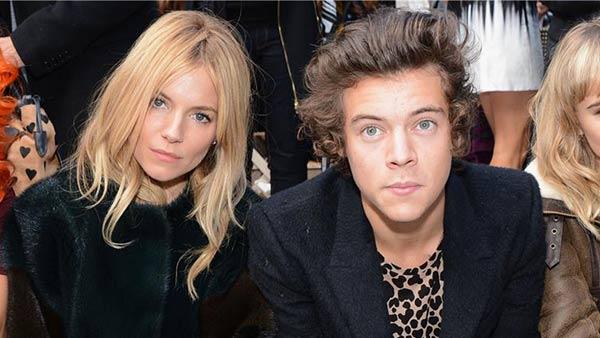 09/16/2013
One Direction singer Harry Styles wore a leopard-print shirt and watched the Burberry Prorsum Spring / Summer 2014 fashion show with Sienna Miller during London Fashion Week fashion show on Sept. 16, 2013 - check out photos.
More sienna miller
08/15/2013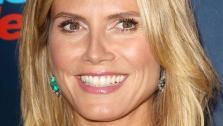 Check out photos of 19 celebrities who rocked floral print looks in 2013 - the list includes Jennifer AnistonHeidi Klum, Jennifer Lopez, Bella Thorne, "Spy Kids" star Alexa Vega and others.
11/08/2012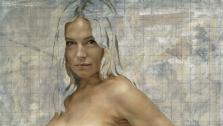 Sienna Miller posed for a nude portrait while pregnant with her first child.
The portrait was done by British painter Jonathan Yeo and was presented in Berlin on Thursday, November 8, as part of his collection, "(I've Got You) Under My Skin)." A portion of the painting can be seen above, while the full portrait can be seen on Jonathan Yeo's website (Warning: NSFW).
10/20/2012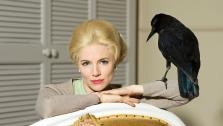 Tippi Hedren's nightmarish working relationship with Alfred Hitchcock is the subject of HBO's "The Girl," starring Sienna Miller.
Miller took on the role of Hedren in the film, which premieres on October 20. Hedren recently attended a screening of the film with her daughter Melanie Griffith and told the Associated Press that it was a chilling experience.
08/02/2012
Tippi Hedren did not mince words when speaking about acclaimed director Alfred Hitchcock during a panel at the Television Critics Association on Wednesday, August 1.
The 82-year-old actress said that the director, who she worked with on "The Birds," "ruined my career, but he didn't ruin my life."
07/09/2012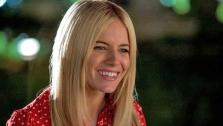 Sienna Miller and "Pirate Radio" star Tom Sturridge have welcomed their first child together, according to reports.
A source told People magazine that Miller and her rumored fiance welcomed a daughter in London over the weekend. According to E! Online, the baby's name is Marlow.
01/06/2012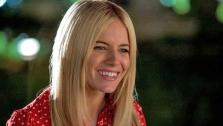 Sienna Miller and "Pirate Radio" actor Tom Sturridge are reportedly expecting their first baby together.
According to Us Weekly magazine, the couple announced the pregnancy to friends in London over the holidays and those they told were "not surprised by the news."
03/07/3012
Sienna Miller has broken her silence about her pregnancy but says she is not allowed to talk about it much, as she continues to maintain her privacy amid an ongoing, high-profile inquiry into UK media newsgathering practices.
>Miller, 30, debuted her baby bump publicly at the unveiling of fashion photographer Solve Sundsbo's video installation "The Ever Changing Face of Beauty" in New York on February 14.
02/15/2012
Sienna Miller, who is pregnant with her first child, debuted her baby bump publicly at the recent unveiling of "The Ever Changing Face of Beauty" video installation, created by fashion photographer Solve Sundsbo at the Park Avenue Armory in New York.
The event was also attended by celebrities such as Cate Blanchett, who arrived in a Juan Carlos Obando black chiffon gown with white, mint and silver tones and gold Christian Louboutin peeptoe heels, and Evan Rachel Wood.