Entertainment News: sheryl crow
01/22/2013
Sheryl Crow has offered her take on ex-boyfriend and disgraced cyclist Lance Armstrong's on-air confession to Oprah Winfrey about taking performance-enhancing drugs throughout his career, saying that "honesty is always the best bet" and what the TV host told him -- "the truth will set you free."
After a October 2012 U.S. Anti-Doping Agency (USADA) report revealed he took part in a program involving steroids, blood transfusions and human growth hormone, he was stripped of his seven Tour de France titles and an Olympic Bronze Medal.
More sheryl crow
08/14/2012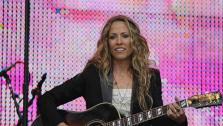 Sheryl Crow has been granted a permanent restraining order against a man who she says threatened to shoot her.
The suspect, Phillip Gordon Sparks, is 45 years old and also believed to be homeless. He has not been charged with a crime. Since late spring, he published a slew of expletive-filled posts and conspiracy theories involving Crow and famous Hollywood producer Harvey Weinstein on his Facebook page.
08/14/2012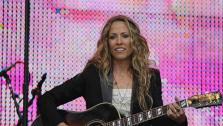 Sheryl Crow is seeking a permanent restraining order against a man who she says threatened to shoot her.
The suspect, Phillip Gordon Sparks, 45, has not commented about the matter. On July 24, a judge granted Crow, 50, a temporary restraining order against the man and ordered him to stay at least 100 yards away from the Grammy-winning singer, her family and her employees. Crow has two sons, ages 5 and 2.
06/05/2012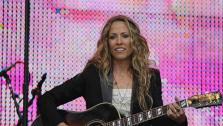 Sheryl Crow recently revealed that she has been diagnosed with a brain tumor and says she is doesn't "have to worry about it" because it is benign.
The 50-year-old nine-time Grammy-winning rock musician, mother of two sons and breast cancer survivor of made her comments to The Las Vegas Review-Journal for an article posted on Tuesday, June 5. She said doctors discovered her ailment in November.
09/20/2011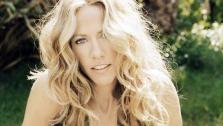 Sheryl Crow is following in the footsteps of rock band U2, as the singer is set to pen the lyrics and music for a new Broadway musical based on the 1982 film "Diner," a report says.
Crow, known for songs such as "All I Wanna Do" and "Every Day is a Winding Road," has not commented publicly. The New York Times quoted her as saying that the film's director and screenwriter, Barry Levinson, approached her about the project, which would mark her first Broadway production.
07/29/2011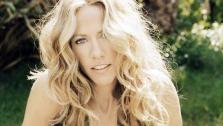 Sheryl Crow has found a way to give back to her home state of Missouri, following the devastating tornadoes that ravaged the city of Joplin earlier this year.
The Grammy-winning country singer plans to auction off her 1959 Mercedes-Benz 190SL Roadster and donate the proceeds to Joplin, Missouri. The classic car was fully restored in 2005 and is estimated to be worth between $50,000 and $80,000. The white convertible has black leather upholstery.
05/06/2011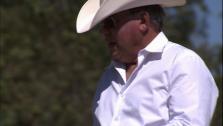 William Shatner, Sheryl Crow gallop for a good cause at the 21st Annual Hollywood Charity Horse Show to benefit children's charities.
To find out how you can help, just click here.
Sign up Stay Informed
Entertainment News