Entertainment News: sharon stone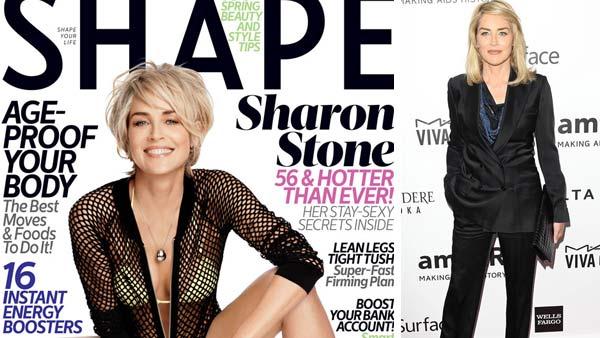 02/18/2014
Sharon Stone proves age is nothing but a number on the March 2014 cover of Shape magazine.
The 55-year-old actress poses in a sexy yellow bikini on the cover of the magazine, covered only by a fishnet-style top. In an interview in the magazine, on newsstands Feb. 24, Stone talks about not being obsessed with looking younger, but rather looking the best she can be at her age.
More sharon stone
07/31/2013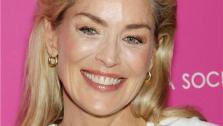 Sharon Stone, 55, wore a sexy, white dress to a screening of the film "Lovelace" in New York on July 30, 2013.
See photos of her and co-stars Amanda Seyfried, Peter Sarsgaard, Debi Mazar, Adam Brody, Chris Noth and others. The event took place at the Museum of Modern Art (MoMa) and was hosted by the Cinema Society, MCM and Grey Goose. "Lovelace" is set for release on Aug. 9 and stars Seyfried as adult film star Linda Lovelace, best known for the movie "Deep Throat." Stone plays her mother, while Mazar plays her co-star.
06/29/2012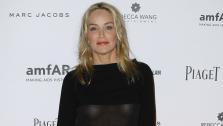 Sharon Stone raised eyebrows after wearing a half-sheer top to the amfAR Inspiration Night gala at Maxim's Restaurant in Paris, France on June 28, 2012.
The 54-year-old actress, who became a Hollywood sex icon mostly due to her provocative role in the 1992 movie "Basic Instinct," wore the long-sleeved, risque black top with slim black pants, metallic heels and a white clutch. What do you think of Sharon Stone's sheer amfAR ensemble? Vote in our poll below.
Sign up Stay Informed
Entertainment News