Entertainment News: sharon osbourne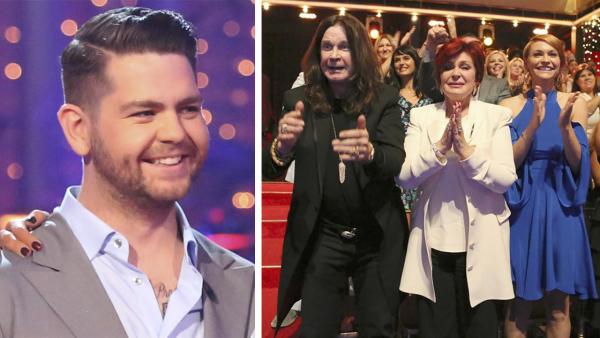 10/30/2013
See photos of Ozzy Osbourne, along with wife Sharon Osbourne, cheering on son Jack Osbourne as he competes on "Dancing With The Stars" season 17 in fall 2013.
More sharon osbourne
11/01/2012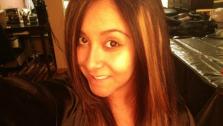 Check out photos of celebrities such as Heidi Klum, 'Jersey Shore's Snooki, Jennifer Love Hewitt, Lady Gaga and others without makeup.
04/23/2013
Sharon Osbourne is opening up regarding her husband Ozzy Osbourne's recent drug and alcohol relapse, as well as the current status of their marriage.
The English television host, 60, has been married to the heavy metal musician for over 30 years. In a recent episode of her CBS show, "The Talk," she admitted that even she didn't know the extent of her husband's recurring addiction.
"Everybody knows he's been struggling with this his entire life," Sharon explained on the April 23 episode of "The Talk." "I never knew that he was using prescription drugs. I knew he was drinking occasionally but I didn't realize, you know, to the extent. It's our business, we're dealing with it."
04/16/2013
Ozzy Osbourne has responded to recent reports that say he and Sharon Osbourne, his wife of some 30 years, have split, saying that the two are not divorcing and that a recent drug and alcohol relapse had caused him to behave badly towards his loved ones.
The 64-year-old heavy metal rocker has battled substance abuse for years. While Ozzy and his family did invite cameras into their home for their hit reality show, which aired between 2002 and 2005, he usually does not speak publicly about his personal life. However, he issued a rare personal statement on his Facebook page late on Monday to respond to the breakup reports. Check out his statement.
11/05/2012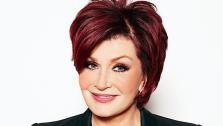 Sharon Osbourne recently revealed that she underwent a double mastectomy after she discovered she carries the gene that makes her predisposed to developing breast cancer.
The 60-year-old TV personality, who is also a survivor of colon cancer, told Hello! magazine that the decision was a "no brainer."
09/11/2012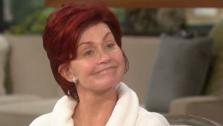 The ladies of "The Talk" decided to embrace their natural beauty for the season 3 premiere of the daytime talk show on September 10.
Sharon Osbourne, Julie Chen, Sara Gilbert, Aisha Tyler and Sheryl Underwood all went makeup-free for the episode. The show started with side-by-side comparisons of the women's promotional photos for the show alongside their makeup free appearances.
07/25/2012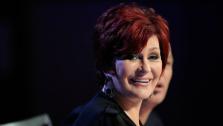 Is Sharon Osbourne leaving "America's Got Talent"?
The 59-year-old wife of rocker Ozzy Osbourne has served as a judge on the NBC competition series since its second season, which premiered in 2007. On Tuesday, a cryptic Tweet was posted on her Twitter page and read: "My darling @HowardStern, money is not the reason I'm not returning to @nbcagt, it's because..."
05/22/2012
Howard Stern helped drive 7-year-old rapper Mir Money to tears by giving him the "X" for rejection on "America's Got Talent" and says he became so emotional after comforting the boy that he contemplated having more children. Then the feeling passed.
The 58-year-old made his comments on his raunchy Sirius XM satellite radio show on Tuesday, May 22, a day after the episode of the NBC reality show aired. Stern made his debut as the third judge on the series last week, joining Howie Mandel and Sharon Osbourne, who followed Stern's lead to also reject Mir Money's act.
05/15/2012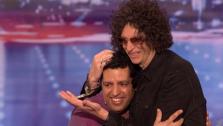 Shock jock Howard Stern finally made his debut as a co-judge of the NBC reality show "America's Got Talent" on Monday and showcased the blunt, somewhat perverted sense of humor fans of his X-rated radio show know him to possess - but with a lot of heart. And hugs.
Check out Howard Stern's 9 best moments from his debut on "America's Got Talent."
03/14/2012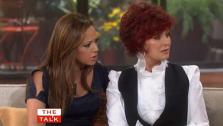 Leah Remini was "not asked back" to the CBS morning talk show "The Talk" seven months ago and now she's claimed that Sharon Osbourne got her and fellow co-host Holly Robinson Peete fired.
"Sharon thought me and Holly were 'Ghetto,' (her words) we were not funny, awkward and didn't know ourselves," Remini tweeted on Monday in response to a fan's question, adding later, "She said she was the reason we were let go."
11/10/2011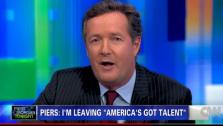 Piers Morgan says he is leaving his job as a judge on "America's Got Talent" after six years to focus on his CNN talk show, "Piers Morgan Tonight."
The 46-year-old British television personality and former newspaper editor had sat on the judges' panel on the NBC reality show since it premiered in 2006. His CNN series premiered in January following the departure of Larry King. Check out a video of Piers Morgan's announcement below. Do you think 'America's Got Talent' be as good without him? Vote in our poll.
10/06/2011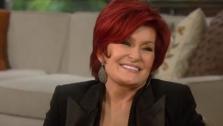 Sharon Osbourne's recent absence from the CBS show "The Talk" appears to have been explained: She had something to get off her chest.
The 59-year-old co-host says that during her hiatus from the series, which began several weeks ago, she had surgery to remove her breast implants after one of them leaked into her stomach.