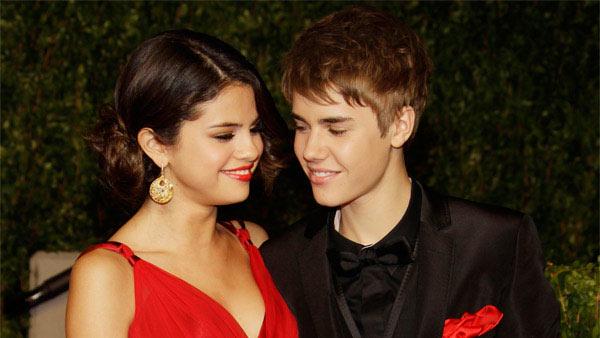 Selena Gomez's new song 'Who Says' dedicated to 'haters' - like it?
03/08/2011 by Corinne Heller
Selena Gomez, the rumored girlfriend of Justin Bieber, recently debuted her new song "Who Says" and has dedicated it to her "haters."
The 18-year-old singer and star of the Disney Channel series "Wizards of Waverly Place" has gained a slew of enemies who are upset about recent reports that suggest she is dating Bieber, a 17-year-old pop star who has a massive fan following. The two have not confirmed a relationship but appear cozy in photos published over the past few months.
"I think that this song is such a great message to my fans and it really touched me when I heard it," Gomez said on Ryan Seacrest's radio show "On Air with Ryan Seacrest."
"'Who Says' is a song that says 'Who Says' that you're not perfect," Gomez added. "I've always tried to make my fans feel like I'm just like them, because I am - I'm going through everything that I'm going through. Basically, it's to the haters."
"Who Says" is set to be sold on iTunes beginning on March 14.
Bieber and Gomez attended Vanity Fair's Oscar after-party together on Sunday, February 27 following the Academy Awards. She and Bieber were initially photographed together in December 2010, after which several of his fans addressed her in threatening messages on Twitter.
"I feel like you can get a 1,000 wonderful comments but just one will throw you off and that's how it is with me," Gomez told Seacrest.
In "Wizards of Waverly Place," Gomez plays a teenager with magic powers. The series is set to end later this year after four years.
"I'm very grateful for my show," Gomez said. "It has given me my core fanbase. I owe a lot to Disney Channel, I really do, but I feel like it's been my high school so I think it's time to graduate."
Meanwhile, Gomez says she is preparing to go on tour. No dates have been announced yet.
"I want it to be a big rave," she said. "A G-rated rave. I want it to feel like a party. I'm going to do different covers and I just want it to be really fun and just a big party. We're going to do a Britney [Spears] tribute."
Check out Selena Gomez's new song "Who Says" below, as seen on 's website.
Sign up Stay Informed
Entertainment News