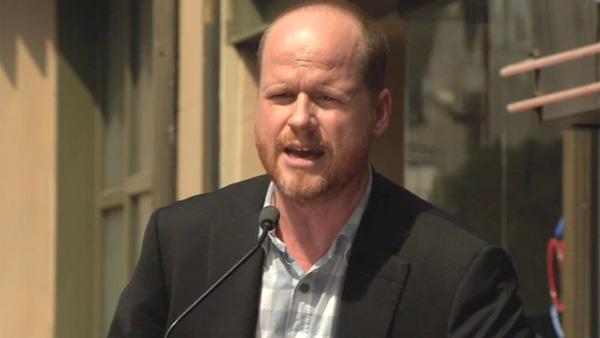 Secret Joss Whedon project, 'Much Ado About Nothing,' teased
10/24/2011 by Corinne Heller
Joss Whedon, creator of the 1990s series "Buffy the Vampire Slayer" and director of the new film adaptation of the comic book series "The Avengers," is tackling Shakespeare.
Cast members Nathan Fillion, Fran Kranz, all of whom have worked with him, on Sunday night Tweeted a link to muchadothemovie.com, which contains a poster image for a project called "Much Ado About Nothing," described as "a film by Joss Whedon, based on a play."
Playwright William Shakespeare penned the original comedy by the same name around the year 1600. His play tells of the misadventures of two pairs of lovers.
On Monday, a press release appeared on Whedon's new website, stating that the director's new film was "shot in glorious black and white" by Jay Hunter and stars Amy Acker of "Alias" and Alexis Denis of "How I Met Your Mother" and Whedon's past show, "Angel," as the first couple - Beatrice and Benedick, described as "the world's least likely lovers headed for their inevitable tumble into love."
"The text is to me a deconstruction of the idea of love, which is ironic, since the entire production is a love letter - to the text, to the cast, even to the house it's shot in," Whedon said in a statement.
Gregg plays Leonato, the governor of the Sicilian town of Messina, while Fillion portrays Dogberry, a not-too-bright constable who works for him. Kranz plays Claudio, a count of Florence. He and Leonato's daughter, Hero, make up the other pair of lovers. Reed Diamond portrays Don Pedro, a prince who helps Claudio win the love of Hero.
Katz appears on the website of Whedon's new project. He is pictured wearing a scuba diving mask and holding a martini glass. He appeared in the cult director's television series "Dollhouse" while Fillion appeared in Whedon's cult sci-fi series "Firefly" as well as in his online musical "Dr. Horrible's Sing-Along Blog," which also featured Neil Patrick Harris. Fillion currently stars in the ABC mystery series "Castle."
Gregg plays Agent Coulson in "The Avengers," which is set for release on May 4, 2012. No release date for Whedon's "Much Ado About Nothing" film has been announced.
The project is described as the first feature from Bellwether, a "micro-studio created by Joss Whedon and Kai Cole for the production of small, independent narratives for all media, embracing a DIY ethos and newer technologies for, in this particular case, a somewhat older story."
"Much Ado About Nothing" was filmed in 12 days in Santa Monica, California, the press release states.
"The film features a stellar cast of beloved (or soon to be beloved) actors - some of them veterans of Shakespearean theater, some completely new to the form," it says. "But all dedicated to the idea that this story bears retelling, that this dialogue is as fresh and intoxicating as any being written, and that the joy of working on a passion project surrounded by dear friends, admired colleagues and an atmosphere of unabashed rapture far outweighs their hilariously miniature paychecks."
(Copyright ©2014 OnTheRedCarpet.com. All Rights Reserved.)
Sign up Stay Informed
Entertainment News