Entertainment News: sam worthington
02/26/2014
Sam Worthington of "Avatar" fame was arraigned at a New York court on assault charges on Wednesday, Feb. 26, following his and his girlfriend's confrontation with a photographer over the weekend.
The 37-year-old actor did not enter a plea and was later released, according to ABC News. He was charged with two counts of third-degree assault, attempted assault and harassment and faces a maximum sentence of one year in jail if convicted, the outlet reported. He was also issued a restraining order that prohibits him from contact with the photographer, Sheng Li, for six months.
More sam worthington
02/23/2014
Sam Worthington of "Avatar" fame was arrested on Sunday, Feb. 23, on suspicion of assault in New York City after getting into a scuffle with a photographer who kicked his girlfriend, model Lara Bingle, in the shin, police say.
The 37-year-old Australian actor has not commented. He was detained around 5:30 p.m. ET after allegedly punching the man and later released, according to the Associated Press. Police told the news wire that the photographer was also arrested on charges of reckless endangerment, assault and harassment and is being held pending his arraignment. It is unclear who caused the scuffle. Worthington is due in court on Feb. 26.
11/05/2012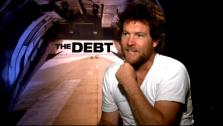 Sam Worthington of "Avatar" fame is in some hot water after being involved in a scuffle that led to the actor being subdued with pepper spray, and ultimately arrested.
Worthington, 36, was arrested for fighting on Saturday, November 3 in Atlanta, according to a police report obtained by OTRC.com. The actor was supposedly not allowed to enter a local bar and grill because he appeared highly intoxicated, according to the police report.
09/03/2011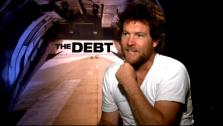 Sam Worthington had to mask his Australian accent to play an Israeli spy in "The Debt," but as the actor notes, the entire film was comprised of a smorgasbord of dialects.
"I think if you look at the cast - Helen [Mirren]'s from England, Jess [Chastain] is American, I'm Australian, Marton [Csokas]' from New Zealand, Ciaran [Hinds]' Irish - we're all playing Israeli talking German - it's like a bad joke!" Worthington told OnTheRedCarpet.com. "But I think we try to get a universal sound. It's just like putting on a costume, it helps you create the world."
09/01/2011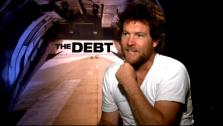 Sam Worthington says the diversity of accents in 'The Debt' is 'like a bad joke.'
01/26/2010
"Avatar" star Sam Worthington is reportedly single after news reports surfaced that the actor has split with Natalie Mark, his girlfriend of three years.
Though representatives for Worthington have not commented, Australia's Daily Telegraph claims the two ended their relationship "recently."
Sign up Stay Informed
Entertainment News