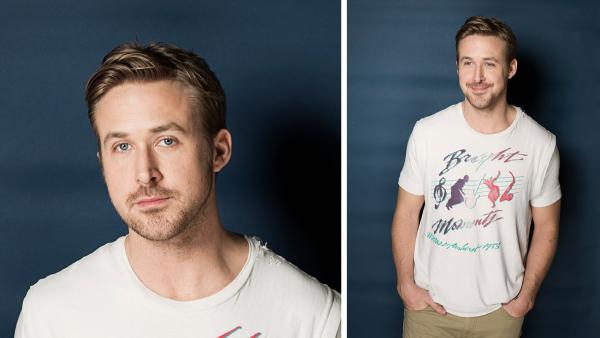 Ryan Gosling, 32, taking break from acting (Poll)
03/20/2013 by Daniel Reynolds
Ryan Gosling plans on calling it quits from being a thespian -- for the moment, at least. The 32-year-old Hollywood heartthrob revealed to the Associated Press that he wants to take a break from acting, as he prepares for his directorial debut. "I've been doing it too much," Gosling said. "I've lost perspective on what I'm doing. I think it's good for me to take a break and reassess why I'm doing it and how I'm doing it. And I think this is probably a good way to learn about that. I need a break from myself as much as I imagine the audience does." Gosling has been acting since the age of 8, but received his first wide exposure when he co-starred with Britney Spears, Christina Aguilera and Justin Timberlake in Disney's "Mickey Mouse Club" at the age of 11. His career spans over two decades, with early credits that include Nickelodeon's "Are You Afraid Of The Dark?," "Avonlea," "Goosebumps" and the lead of "Young Hercules." Since performing as the hopeless romantic character of Noah in "The Notebook," a role that launched him to fame as an adult in 2004, Gosling has starred in nearly a dozen films. The titles range from indie favorites like "Blue Valentine," "Lars and the Real Girl," "Drive" and "Half Nelson," which garnered him an Oscar nomination, to more mainstream movies like "Crazy, Stupid, Love." and "The Ides of March" in 2011, as well as "Gangster Squad" in 2013. Gosling also maintains a large Internet presence thanks to the viral "Hey Girl" meme, which features photos of the actor looking intimately into the camera, along with flirtatious captions. Gosling also finished filming two other films -- "Only God Forgives," which is due to be released later this year, and a movie directed by Terrence Malick, who has not revealed its title. Gosling made his comments just ahead of the release of another one of his upcoming films, "The Place Beyond the Pines," which is set to open in select theaters on March 29 and reunites the actor with director Derek Cianfrance. He directed him in the bittersweet drama movie "Blue Valentine." In "The Place Beyond The Pines," Gosling portrays Luke, a motorcycle stunt rider in a traveling circus who turns to crime when he discovers he is the father of a newborn child. The film co-stars his real-life girlfriend Eva Mendes, who plays his former lover and the child's mother, as well as Bradley Cooper as a striving police officer. Gosling will make his directorial debut with the fantasy thriller "How to Catch a Monster," which is also set to star Mendes as well as "Mad Men" actress Christina Hendricks, who appeared with Gosling in "Drive." (
Check out more details about "How To Catch a Monster."
) "The more opportunities I'm given, the more I learn about how easy it is to [expletive] it up," Gosling told the Associated Press. "You fight for freedom and then you get it, and then you have enough rope to hang yourself. It's like trying to exercise some restraint because I do have so much freedom."
(Pictured above: Ryan Gosling poses for a portrait in New York March 10, 2013. Credit:ictoria Will / Invision / AP)
Do you agree with Ryan Gosling -- do YOU need a break from him? Vote in our poll below.
(Copyright ©2014 OnTheRedCarpet.com. All Rights Reserved.)
Sign up Stay Informed
Entertainment News