Entertainment News: rooney mara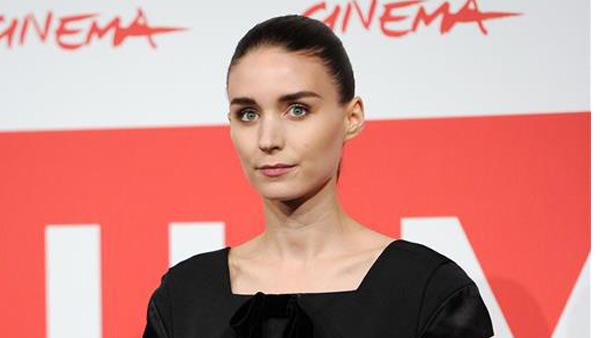 03/13/2014
Rooney Mara has been cast as Tiger Lily in the upcoming film based on Peter Pan simply titled "Pan."
The 28-year-old actress' casting was reported by The Hollywood Reporter on Wednesday, March 12. Warner Bros. Pictures, the studio behind the film, had no comment to OTRC.com on reports of other actresses considered for the role.
More rooney mara
11/11/2013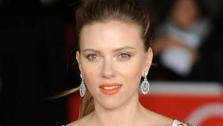 Scarlett Johansson attended the "Her" premiere at the 8th annual Rome Film Festival with her co-stars Joaquin Phoenix, Rooney Mara and director Spike Jonze. Check out photos from the red carpet premiere.
10/14/2013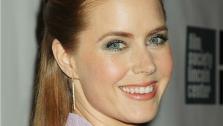 See photos of Amy Adams (in a cleavage-baring lilac sheath dress), Olivia Wilda, Rooney Mara and Joaquin Phoenix at the premiere of "Her" at the New York Film Festival on Oct. 12, 2013.
10/14/2013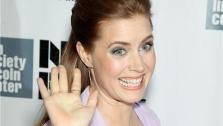 Amy Adams turned heads in a cleavage-baring, lilac sheath dress at the premiere of Spike Jonze's "Her" at the New York Film Festival over the weekend.
The 39-year-old actress' outfit is from Prabal Gurung Spring Ready-To-Wear 2014 collection. The dress contains long sleeves with cut-outs under the arms, a v-neck, plunging neckline, a clear, purple waist accent and an over-the-knee slim-fit pencil skirt with a cream-colored band a few inches over the hem. She paired the look with beige peeptoe pumps.
12/25/2011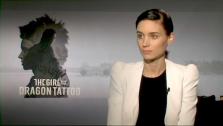 Rooney Mara says she can relate to her "outcast" character in "The Girl With the Dragon Tattoo."
In the film, the 26-year-old actress plays Lisbeth Salander, a superhacker, private investigator and rape survivor who helps Mikael Blomkvist, an investigative journalist played by James Bond actor Daniel Craig, tackle a freelance assignment by an elderly businessman who wants to find out what happened to his grand-niece. The film hit theaters on December 20.
10/18/2011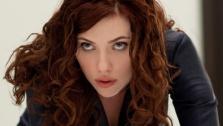 Was Scarlett Johansson rejected for the role of a rebellious computer hacker in the new film "The Girl With The Dragon Tattoo" for being too sexy?
Director David Fincher, who helmed "The Social Network," told Vogue magazine in a recent interview that Johansson auditioned for the role of Lisbeth Salander, a "superhacker" and private investigator with shaved hair and multiple piercings, for the upcoming film, which is a remake of a 2009 Swedish movie and is based on a novel.
12/13/2011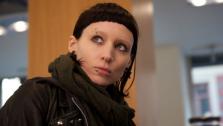 Rooney Mara says it was "necessary" to get a real nipple piercing for her role in "The Girl With The Dragon Tattoo," which, she adds, shows her naked "quite a lot."
Mara, 26, plays hacker and rape survivor Libeth Salander in the film, which is a U.S. film adaptation of the books by Stieg Larsson. Mara also had her eyebrows bleached, her hair cut short and her lip, eyebrow and nose pierced for her role.
12/22/2011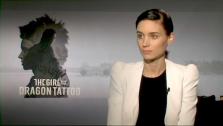 Rooney Mara chats about 'The Girl With the Dragon Tattoo' and relating to her outcast character Lisbeth Salander.
12/19/2011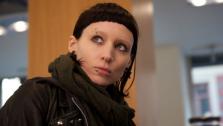 Rooney Mara, star of "The Girl with the Dragon Tattoo," wants to clarify how she feels about one of her earliest roles.
The movie is the biggest feature film of the 26-year-old's career. She plays troubled computer hacker Lisbeth Salander in the highly anticipated Hollywood remake of a Swedish thriller, alongside Daniel Craig.
12/15/2011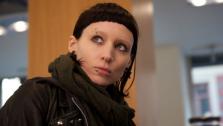 Although Rooney Mara is about to show American audiences how dedicated she is to her role as Lisbeth Salander in "The Girl With The Dragaon Tattoo," the actress isn't a fan of one of her earliest roles.
The 26-year-old appeared in a 2006 episode of "Law & Order:Special Victims Unit" in an episode titled "Fat." Mara, who was then credited as Tricia Mara after her first name Patricia, played a girl named Jessica DeLay who gets attacked by two overweight students. The audience later learns that DeLay initiated attacks on her classmates.
It was Mara's first television credit and second on-screen acting role. The show is currently in its 13th season.
09/22/2011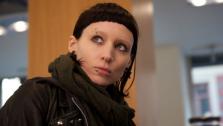 Check out the first full-length trailer for 'The Girl With The Dragon Tattoo' with Daniel Craig and Rooney Mara.
01/22/2011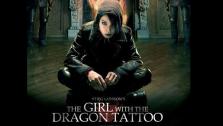 Stieg Larsson, who wrote "The Girl with the Dragon Tattoo," "The Girl Who Played with Fire" and "The Girl Who Kicked the Hornets' Nest," which became hugely popular after his death, left a $38 million fortune to his father and brother.
His brother, Joakim Larsson has now fought back against Stieg's longtime companion who made claims that his family is commercializing Larsson's legacy for profit. Eva Gabrielsson, the writer's partner of three decades, inherited nothing because the couple wasn't married and there wasn't a will when Larsson died of a heart attack in 2004.
01/13/2011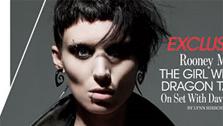 Rooney Mara had her eyebrows bleached, her hair cut short and her lip, brow, nose and nipple pierced to portray her "Girl With the Dragon Tattoo" character, Lisbeth Salander.
"Lisbeth is the goth Pippi," director David Fincher told W magazine, which carried the report, referring to popular pig-tailed children's book character Pippi Longstocking.