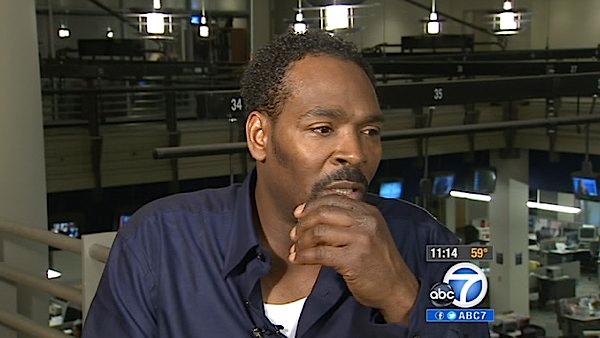 Rodney King, figure in LA Riots, dies at 47
06/17/2012 by Kristina Lopez
Rodney King, who was the victim in a Los Angeles Police Department brutality case in 1991, died at the age of 47 on June 17.
According to KABC-TV in Los Angeles, no foul play is suspected in his death. King's fiancee went to check in on King at 5:25 a.m., according to investigators, she later found him at the bottom of the swimming pool and called 911.
The responding officers removed King from the pool and said he was unresponsive. Both officers and paramedics performed CPR before he was transported Arrowhead Regional Medical Center, where he was pronounced dead at 6:11 a.m.
The official cause of death has not been determined but authorities are conducting a drowning investigation.
King gained media attention after he was beaten by LAPD police officers during a DUI traffic stop. The beating was captured on video tape, however, the officers were acquitted of excessive force charges and the outcome of the trial sparked riots in Los Angeles, which lasted for six days in 1992.
King struggled with alcohol abuse for most of his adult life. He appeared on the second season of "Celebrity Rehab with Dr. Drew" in 2008 and also appeared on the show's spin-off "Sober House," which chronicled his attempt to lead a sober life, in 2009.
In April, King released a book he co-wrote with author Lawrence Spagnola called "The Riot Within: My Journey from Rebellion to Redemption," which chronicled his life including the beating and his road to sobriety.
(Copyright ©2013 OnTheRedCarpet.com. All Rights Reserved.)
Sign up Stay Informed
Entertainment News