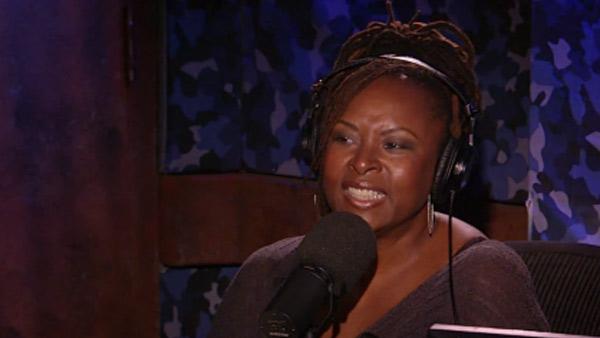 Robin Quivers survives car crash, driver ticketed
08/18/2011 by Corinne Heller
Robin Quivers, famed sidekick of radio shock jock Howard Stern, survived a hit-and-run accident several days ago and a man suspected of hitting her car has been ticketed.
No major injuries were reported after the Sunday crash in New Jersey. Quivers, 59, said on "The Howard Stern Show" on Sirius XM on Monday that a driver flew out of a parking garage and "completely lost control of his car."
She said the man's vehicle spun in front of her and slammed into the driver's side of her car.
"He drove off," Quivers said. "He ran away ... the wrong way down a dead end street. That's how they got his license plate. Because he had to come back again."
The suspect, Robert Crockett, 50, was was ticketed for leaving the scene of an accident, failure to report an accident, reckless driving and operating an unregistered vehicle, The Press of Atlantic City reported on Thursday, August 18. He was nabbed after witnesses of the crash provided police with a description of his car. Crockett has not commented publicly
"Thank goodness I was in my SUV," Quivers said on "The Howard Stern Show." "I jammed my thumb. My thumb is killing me."
(Copyright ©2013 OnTheRedCarpet.com. All Rights Reserved.)
Sign up Stay Informed
Entertainment News