Entertainment News: rob lowe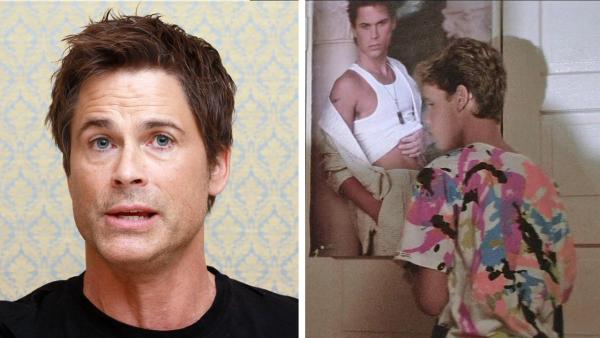 04/08/2014
Rob Lowe, who rose to fame as a teen heartthrob in the 1980s, says there an "unbelievable bias and prejudice" against "good-looking people."
The 50-year-old actor made his comments in a recent interview with the New York Times ahead of the release of his new memoir, "Love Life," which hit stores on Tuesday, April 8.
More rob lowe
04/08/2014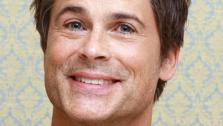 Rob Lowe, a former 1980s heartthrob, has remained incredibly good-looking over the years. Check out 23 photos that prove it. The 50-year-old actor told the New York Times in an April 2014 interview that the thinks there is a "bias" against "good-looking" people.
01/01/2011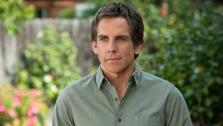 Check out what Ben Stiller, Christina Applegate, Rob Lowe, Kim Kardashian and other stars wished for in the new year.
05/04/2012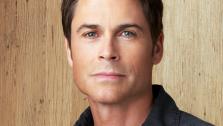 Rob Lowe has signed on to star in an upcoming Lifetime Original Movie, with the working title "Prosecuting Casey Anthony," as Florida prosecutor Jeff Ashton.
The movie will follow the highly controversial murder trial of Caylee Anthony and is based on Ashton's best-selling book, "Imperfect Justice: Prosecuting Casey Anthony."
04/28/2011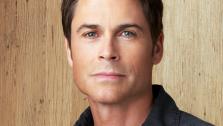 Rob Lowe released his autobiography, "Stories I Only Tell My Friends" this week, where he wrote candidly about his love of acting, his infamous 1988 sex tape scandal, alcoholism and his many relations leading up to his happy 20-year marriage.
"In most other areas of my life, I am slightly behind the curve, retiring, sometimes unsure," he wrote in his autobiography. "But when it comes to anything to do with dreams of being an actor I am filled with what I would later learn is called chutzpah."
03/11/2011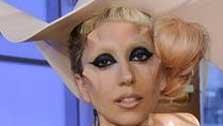 See what Lady Gaga, Lea Michele, Eva Longoria and other celebs Tweeted for people devastated by the Japan earthquakes.
03/10/2011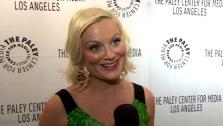 Amy Poehler and the cast of NBC's comedy "Parks and Recreation" did a panel at Paleyfest and confirmed that there will indeed be a romantic connection between Poehler's character Leslie Knope and the government auditor, Ben Wyatt, who's played by Adam Scott.
When asked about how Poehler and Scott prepared for their on-screen kiss, the actors joked that they practiced beforehand.
03/09/2011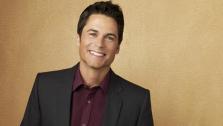 Rob Lowe cannot replace Charlie Sheen on the CBS series "Two and a Half Men," as rumors suggest, because he is bound under contract to continue to star in "Parks and Recreation," a producer of the NBC show says.
Lowe's spokesperson had declined to comment on recent reports that said the 46-year-old actor and John Stamos were among the possible contenders to star in "Two and a Half Men"' after Sheen was fired earlier this week following erratic rants he made against its co-creator.
03/10/2011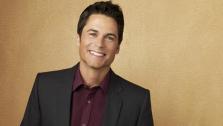 Rob Lowe can't replace Charlie Sheen on 'Two and a Half Men' due to commitment to 'Parks and Recreation,' producer says.
Sign up Stay Informed
Entertainment News