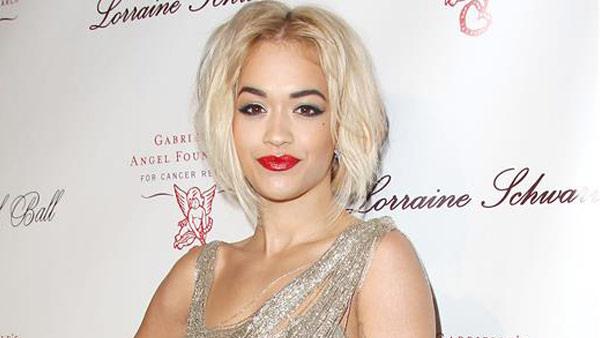 Rita Ora cast in 'Fifty Shades of Grey' as Christian's sister Mia
12/02/2013 by Kristina Lopez
Singer Rita Ora is just the latest addition to the cast of the upcoming film adaptation of "Fifty Shades of Grey."
The 23-year-old British musician will play Mia, the adopted younger sister of Christian Grey, the lead male character in the film played by actor Jamie Dornan. The news was posted on the official Facebook page for the movie on Monday, Dec. 2.
Ora also tweeted about the role and wrote, "It's official! I've been cast in @FiftyShades of Grey as Christian's sister Mia."
It was also announced that actor Max Martini, who has had roles in films like "Pacific Rim" and in TV shows like "Revenge," will play Christian's bodyguard Taylor.
Ora has previously had a small role in "Fast & Furious 6" (see a clip here). She also appeared as herself on the TV series "90210." The singer is known for songs like "Hot Right Now," "R.I.P." and "How We Do (Party)."
"Fifty Shades of Grey" also stars Dakota Johnson as Anastasia Steele. The film, which is based on the best-selling book of the same name, will depict the sadomasochistic and romantic relationship between wealthy businessman Grey and college student Anastasia Steele.
Johnson's casting was
announced in September
, while it was announced in October that
Dornan had been cast to replace Charlie Hunnam
as Grey after the "Sons of Anarchy" actor
dropped out of the film
. The first photos of
Dornan and Johnson in character
were released on Nov. 13 and the movie started shooting in December.
The film is set to hit theaters on Feb. 13, 2015.
(Copyright ©2014 OnTheRedCarpet.com. All Rights Reserved.)
Sign up Stay Informed
Entertainment News