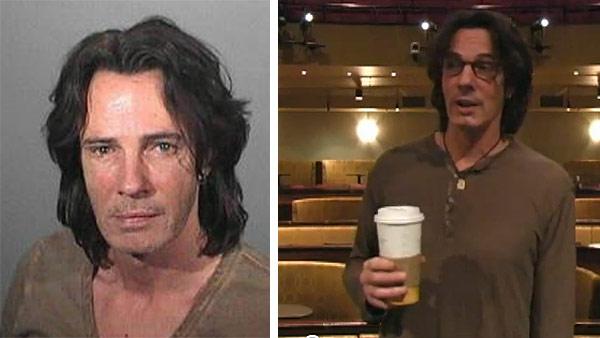 Rick Springfield pleads not guilty to DUI
07/05/2011 by Corinne Heller
Rick Springfield, the singer best known for his 1981 hit "Jessie's Girl," has pleaded not guilty to driving under the influence, prosecutors said on Tuesday, July 5. In May, authorities arrested the 61-year-old after pulling him over a Los Angeles coastal highway, where he was driving a 1963 Corvette. Officers gave him a field sobriety test and said his blood alcohol level was .10. The legal limit is .08. The singer was released on $5,000 bail hours later. The Los Angeles County Sheriff's Department then charged
Springfield with one misdemeanor count each of driving under the influence of alcohol or drugs
and driving while having a .08 percent or higher blood-alcohol content. Springfield's attorney entered a not guilty plea on the singer's behalf on Tuesday, the Los Angeles County District Attorney's office said. Springfield did not appear in court himself and did not have to. He is currently touring the United States through the end of July and is promoting his memoir, "Late, Late at Night" with scheduled appearances on shows such as "LIVE! with Regis & Kelly," which is set for Thursday, July 7. Springfield does not have a gig listed on Tuesday, July 5, according to a
schedule of his tour dates that was posted on his website
. He is due to appear at a book signing in New York on Wednesday. Springfield could face six months in jail if convicted of his DUI charges. His next hearing was set for August 15, OnTheRedCarpet.com has learned. In "Late, Late at Night,"
Springfield details his past struggles - he has combated depression and sex addiction
. When he was 17, he tried to commit suicide by hanging himself, but the rope he used snapped and he fell to the floor. Springfield, an Australian native, dated Linda Blair of the horror film "The Exorcist" in the 1970s and married Barbara Porter in 1984. Springfield struggled with money before he became a successful music artist who sold about 20 million albums. He also landed a gig on "General Hospital" and played Dr. Noah Drake between 1981 and 1983 and later again between 2005 and 2007 and also in 2008. He also appeared on television shows such as "High Tide," "Californication" and the rebooted "Hawaii Five-O" series that airs on CBS. The singer is also preparing to embark on the
4th annual Rick Springfield & Friends cruise
, an almost-week-long trip that includes visits to Jamaica and the Cayman Islands. Check out promo videos below.
(Copyright ©2014 OnTheRedCarpet.com. All Rights Reserved.)
Sign up Stay Informed
Entertainment News