Entertainment News: randy jackson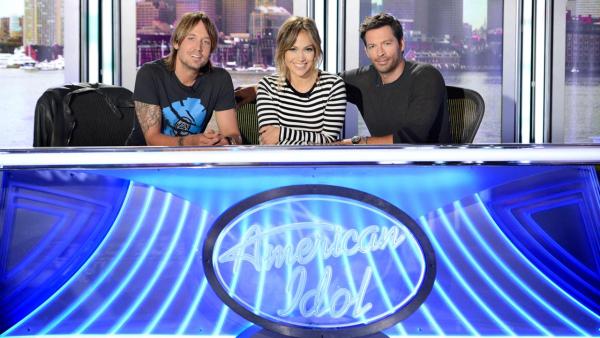 09/03/2013
The wait is over -- the new judging panel for "American Idol" season 13 has been revealed and will be made up of Harry Connick Jr., Jennifer Lopez and returning judge Keith Urban, FOX has confirmed to OTRC.com.
The news comes after months of speculation and rumors surrounding the "American Idol" judging panel following the departure of season 12 newbies Mariah Carey and Nicki Minaj and veteran Randy Jackson, who stepped down as a judge after 12 seasons on the show and the sole remaining veteran judge. Jackson is also set to return to the singing competition show as the in-house mentor, replacing Interscope Records co-founder Jimmy Iovine after three seasons in the role.
More randy jackson
05/09/2013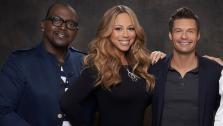 Mariah Carey and Randy Jackson are reportedly parting ways professionally outside of "American Idol."
Carey has dropped Jackson as her manager, according to The Hollywood Reporter. Jackson, along with Irving Azoff, began to represent Carey in November 2011. Azoff represents talent like Christina Aguilera, Jewel, Journey and The Eagles.
05/09/2013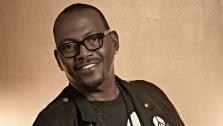 Randy Jackson is exiting "American Idol" after 12 seasons, according to a statement Jackson gave to E! News on Thursday, May 9.
"Yo! Yo! Yo! To put all of the speculation to the rest, after 12 years of judging on 'American Idol' I have decided it is time to leave after this season," the 56-year-old told the entertainment news outlet. "I am very proud of how we forever changed television and the music industry. It's been a life changing opportunity but I am looking forward to focusing on my company Dream Merchant 21 and other business ventures."
09/10/2012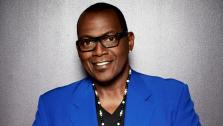 Randy Jackson's future at "American Idol" remains a mystery and the veteran show judge remained mum when asked about it on ABC's "The View" on an episode that aired on Monday.
In July, it was confirmed that Mariah Carey would join the FOX singing competition series as a judge, following the departures of Aerosmith rocker Steven Tyler and Jennifer Lopez, who both joined and left the series as part of casting shakeups amid declining ratings.
08/31/2012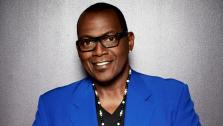 Randy Jackson will reportedly step down from his position as an "American Idol" judge, following the departure of Jennifer Lopez and Steven Tyler.
According to a TMZ report, which was carried by the New York Times, Jackson will not return to the reality series as a judge, but may take on a new role.
04/13/2012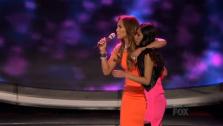 "American Idol" saw one of its biggest shockers of the season on Thursday's results show, when front-runner and online fan-favorite Jessica Sanchez was revealed to have earned the fewest votes, prompting judges Steven Tyler, Randy Jackson and Jennifer Lopez to storm the stage to utilize a one-time move to save her from elimination.
The tactic, which overturns results of a nationwide vote, can be used once per season before the top 5 contestants are chosen. The competition is down to its top 7 contestants.
03/17/2011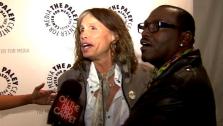 The remaining 12 contestants on "American Idol" are doing an "amazing job" and have "got a sense of what it's really about," judge Randy Jackson said ahead of Thursday's elimination.
The show replaced judges and its executive producer ahead of 10th season, which began on January, following decreased ratings.
03/16/2011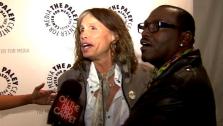 Steven Tyler and Randy Jackson talk about the future of 'American Idol'