Entertainment News: portia de rossi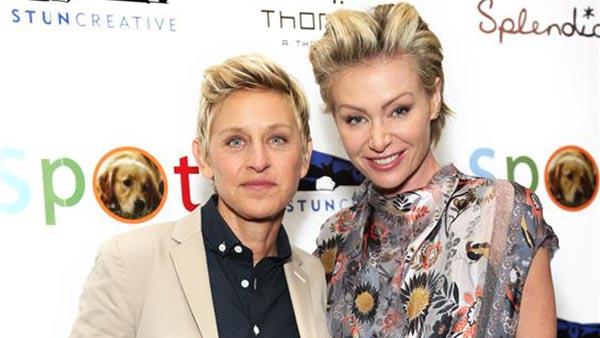 10/14/2013
See photos of Ellen DeGeneres and wife Portia De Rossi at the Saving SPOT! dog rescue benefit on Oct. 13, 2013.
More portia de rossi
04/30/2013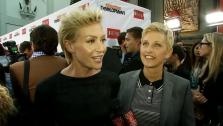 Portia de Rossi talked to OTRC.com at the premiere of 'Arrested Development' about new episodes of the show.
04/13/2013
Portia de Rossi was candid in a new interview with OUT magazine about her marriage to Ellen DeGeneres, why the couple is not interested in having children and reprising her role as Lindsay Bluth Funke on the new season of "Arrested Development."
During her interview de Rossi, who is now 40, talked about feeling pressure in her 30s to have children.
06/05/2012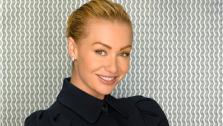 Portia de Rossi of "Arrested Development" fame is set to play family matriarch Lily Munster in NBC's "Mockingbird Lane," a reboot of the 1960s horror-themed sitcom "The Munsters."
The project was announced in 2010 and is being produced by Bryan Fuller, creator of the series "Pushing Daisies." De Rossi's casting as Lily, who resembles the bride of Frankenstein's monster, was reported on June 12 by The Hollywood Reporter.
Sign up Stay Informed
Entertainment News