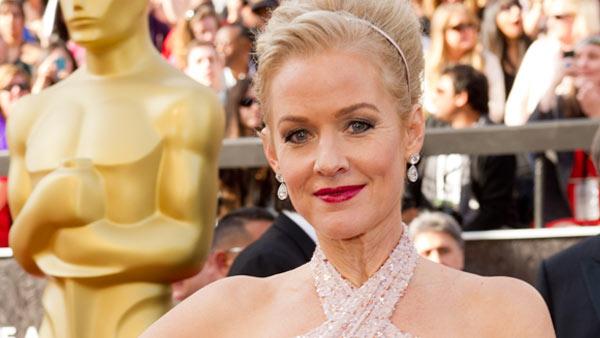 Penelope Ann Miller of 'The Artist' has separation request dismissed
06/23/2012 by Kristina Lopez
Penelope Ann Miller, an actress who recently appeared in the Oscar-winning film "The Artist," has reportedly reconciled with her husband James Huggins.
The 48-year-old actress dismissed her request for legal separation on June 15, according to People magazine.
According to legal documents obtained by OnTheRedCarpet.com, Miller filed the petition for separation in Los Angeles County Superior Court on March 15, 2012.
Miller and Huggins tied the knot in 2000. The couple has two children, 11-year-old Eloisa May and 3-year-old Maria Adela.
The actress portrayed Doris, the wife of protagonist George Valentin (Jean Dujardin), in "The Artist." The film won Best Picture at the 84th Academy Awards on February 26. Dujardin also earned the Academy Award for Best Performance by an Actor in a Leading Role.
Miller was previously married to former "Arrested Development" star Will Arnett from 1994 until 1995. Arnett is now married to "Parks and Recreation" star Amy Poehler and they have two sons.
The actress is best known for her roles in "Carlito's Way," "Kindergarten Cop" and "Adventures in Babysitting."
(Copyright ©2013 OnTheRedCarpet.com. All Rights Reserved.)
Sign up Stay Informed
Entertainment News