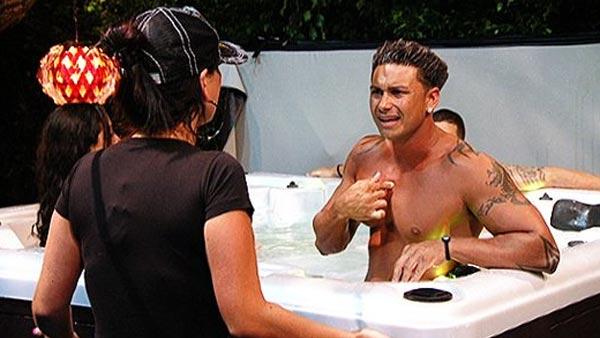 Pauly D of 'Jersey Shore' gets spin-off show deal
12/23/2010 by Corinne Heller
Pauly D, aka Paul DelVecchio, has become the first cast member of MTV's raunchy reality show "Jersey Shore" to sign a deal to star in his own spin-off series. "Jersey Shore" is one of the most popular reality programs and is set to begin its third season on Jan. 6, 2011. The series depicts a group of party-loving, self-proclaimed "Guidos and Guidettes" and has made cast members such as DelVecchio, a 30-year-old DJ from Rhode Island, and Nicole "Snooki" Polizzi, a 23-year-old native of Chile, household names. "He's distinguished himself onscreen as the
fun-loving, well-coiffed and dependable guy you can't help but want to hang out with," MTV News quoted Chris Linn, executive vice president of programming and head of production for MTV
, as saying in a statement regarding DelVecchio. "We know viewers are curious about his life away from the shore and we look forward to exploring new possibilities around that." 495 Productions, which produces "Jersey Shore", shot a pilot for DelVecchio's new show in September, MTV News said.
"@DJPaulyD Congratulations booboo!!" Polizzi said on her Twitter
page. "So proud of my favorite dj! We're still having guido babies soo.. ;) xoxo" Meanwhile,
Polizzi is set to help ring in 2011
in New York. It was announced earlier this month that she will be placed inside a ball and dropped into New York City's Time Square on New Year's Eve as part of MTV's "New Year's Bash" special.
Sign up Stay Informed
Entertainment News